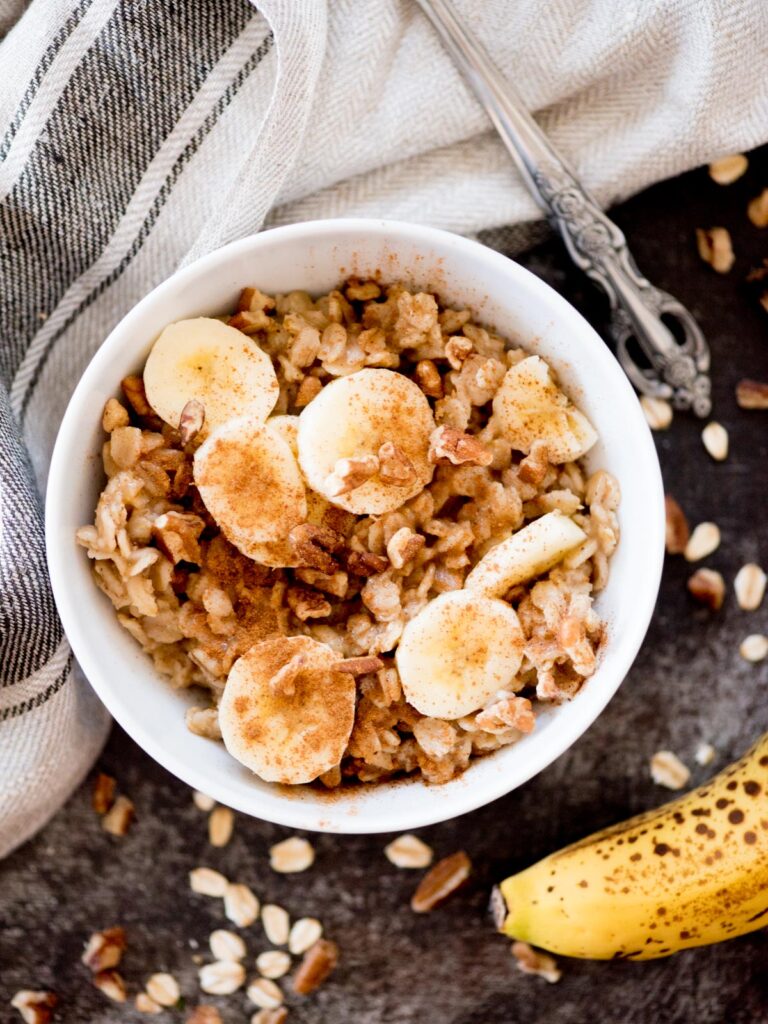 Hey everyone! So, I'm a self admitted breakfast hater. I know, I know. It's blasphemy isn't it?! But really, breakfast foods just aren't my jam. I'm into dessert style breakfast foods all day, every day. If I had to choose between eggs & bacon or a stack of pancakes, the pancakes are going to win every time. When people go to a restaurant and order an omelette, I just don't get it. I love food, but I've never once just craved an omelette in my life. Oh! And what is up with fast food eggs? They never actually taste like real eggs. They gross me out every. single. time. Can't do it. Just can't do it.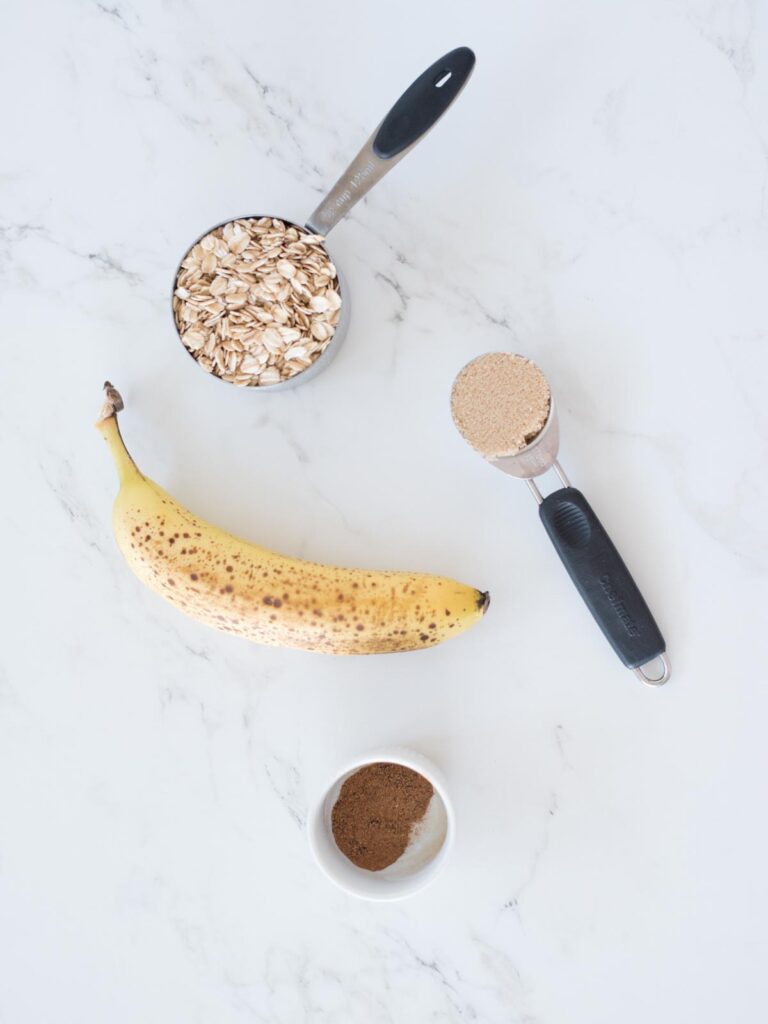 As a way to make myself eat breakfast and a healthier breakfast, I've been branching out and trying new things. Benefit for you guys, if they are good, they'll be posted!
This is one of those experiments. I love me some banana bread. So, instead of baking a loaf and eating that for breakfast because lets be honest, working on small healthy changes here. Let's not get crazy!
In this recipe, you'll notice that I cook my oatmeal on the stove. That is totally a personal preference. You do not have to do that. You can totally cook yours in the microwave if that floats your boat. You do you! I personally just prefer my oatmeal cooked on the stovetop because then it isn't gummy. I HATE gummy oatmeal. I really love for my oatmeal to be light, fluffy, and separated. To me, the perfect oatmeal lets you see individual grains, rather than one big gloop of mush.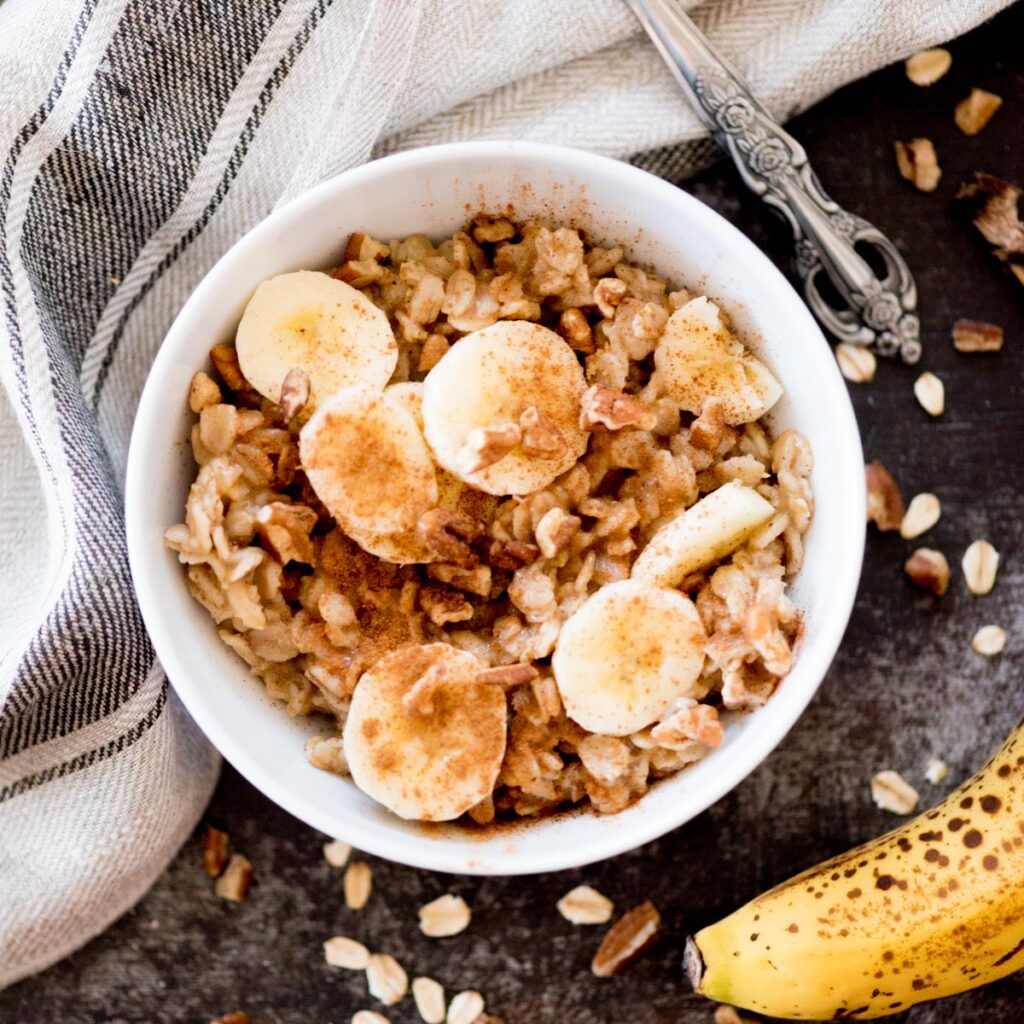 Be sure to check out the video recipe here.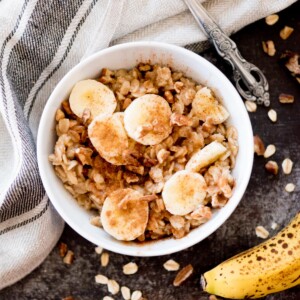 Banana Bread Oatmeal
Ingredients
½

cup

old fashioned oats

½

banana

mashed

1

tbsp

packed brown sugar

pinch

of nutmeg

pinch

of cinnamon

toppings: banana slices

pecans, cinnamon, milk, etc.
Instructions
Bring 1 cup of water to a boil in a medium saucepan.

Once water begins to boil, add in oats.

Lightly stir to get all oats covered in water.

Cover the pan. DO NOT OPEN OR STIR ANYMORE.

Turn heat down to low and allow the oats to gently simmer until there is no water left in the pan and the oats are light, fluffy, and separated.

Remove oats from heat.

Stir in mashed banana, brown sugar, nutmeg, and cinnamon.

Pour into bowl and top with your favorite toppings!
Notes
WW Freestyle Points: 7
Nutrition
Nutrition Facts
Banana Bread Oatmeal
Amount per Serving
% Daily Value*
* Percent Daily Values are based on a 2000 calorie diet.
Have you tried this recipe?
Please let us know how it was in the comments or tag us on Instagram @sweetlysplendid!