These chicken pesto meatballs are so easy to whip up and only require 3 ingredients. They are juicy, delicious, and toddler approved!
Kids and picky eaters love these. They are excellent served on salads, with rice, or on pasta with extra pesto. You can also pair it with roasted spaghetti squash and top with some fresh mozzarella and pesto.
HOW TO MAKE CHICKEN PESTO MEATBALLS
Add the ground chicken, pesto, and panko into a mixing bowl. Mix until thoroughly combined.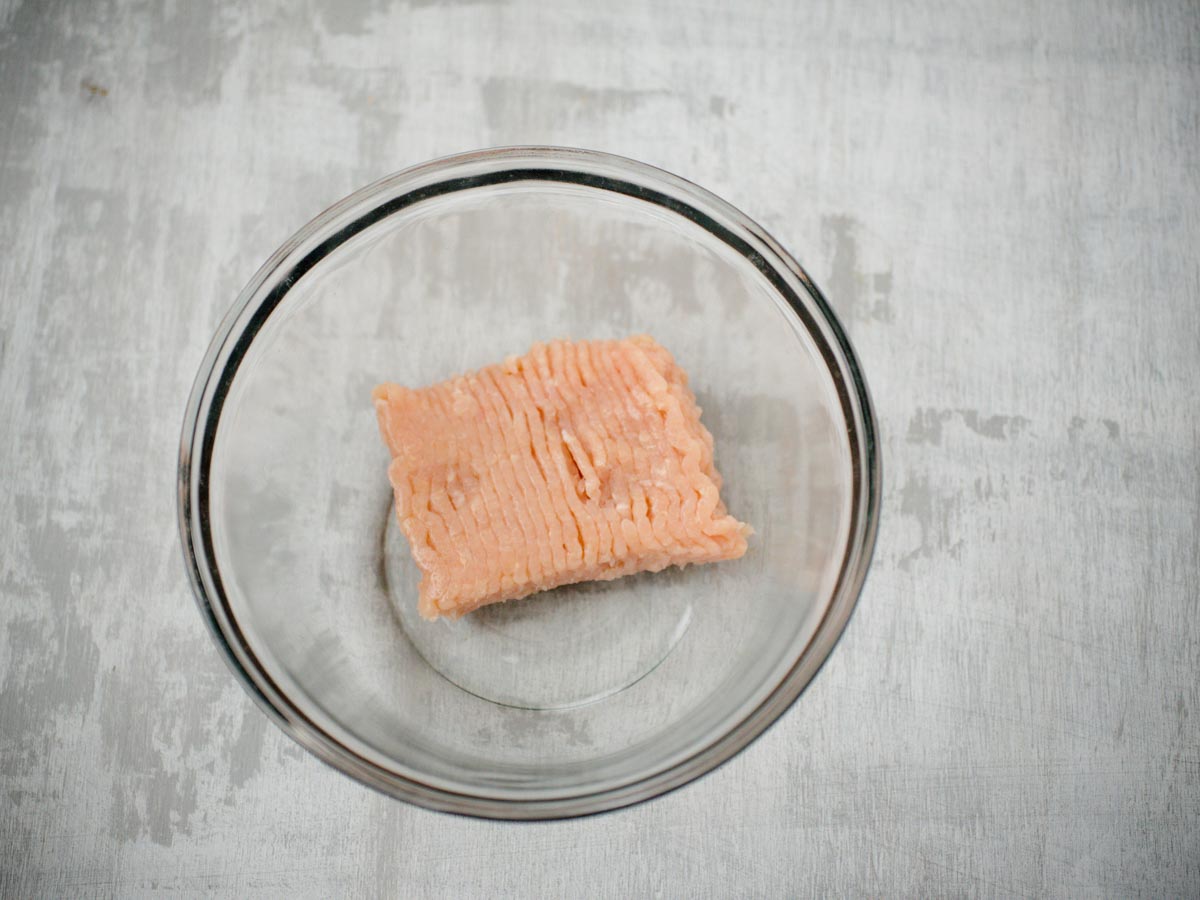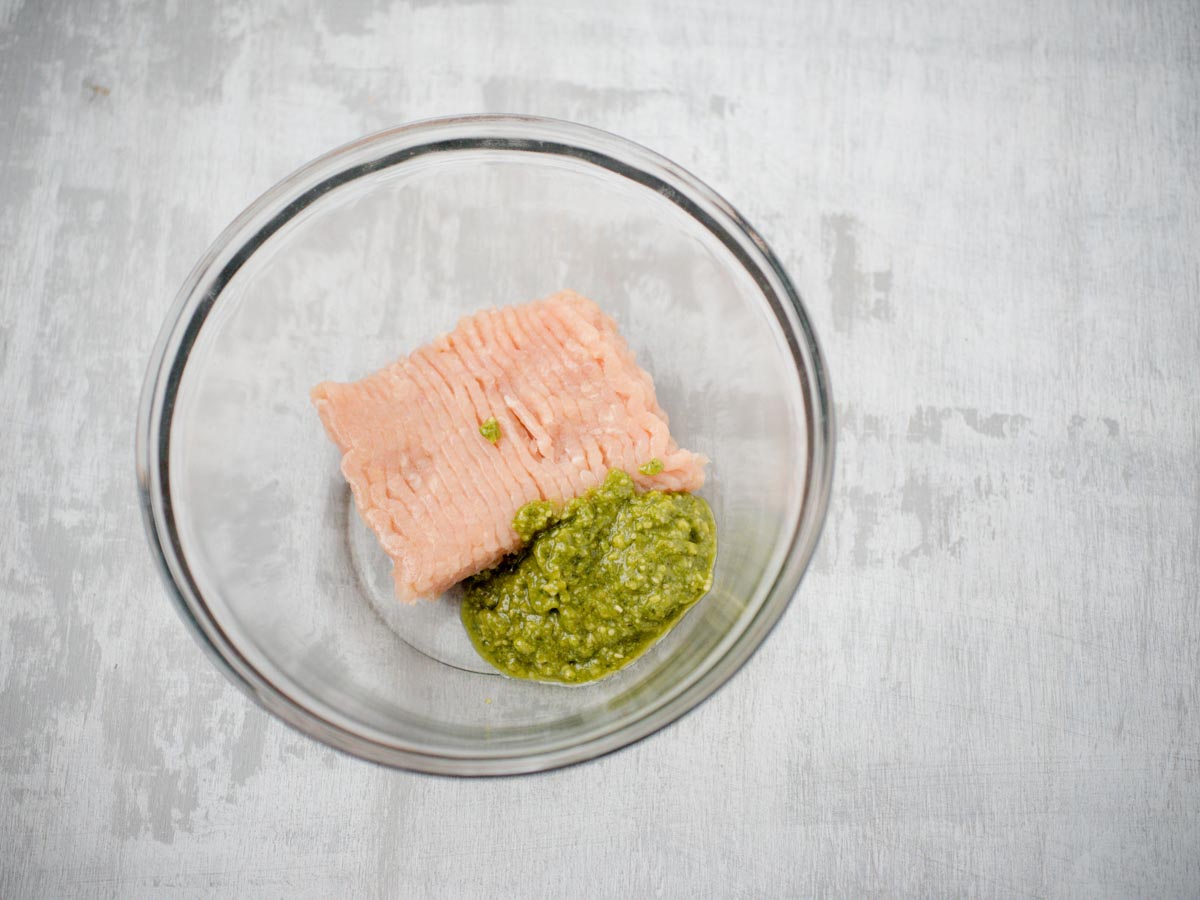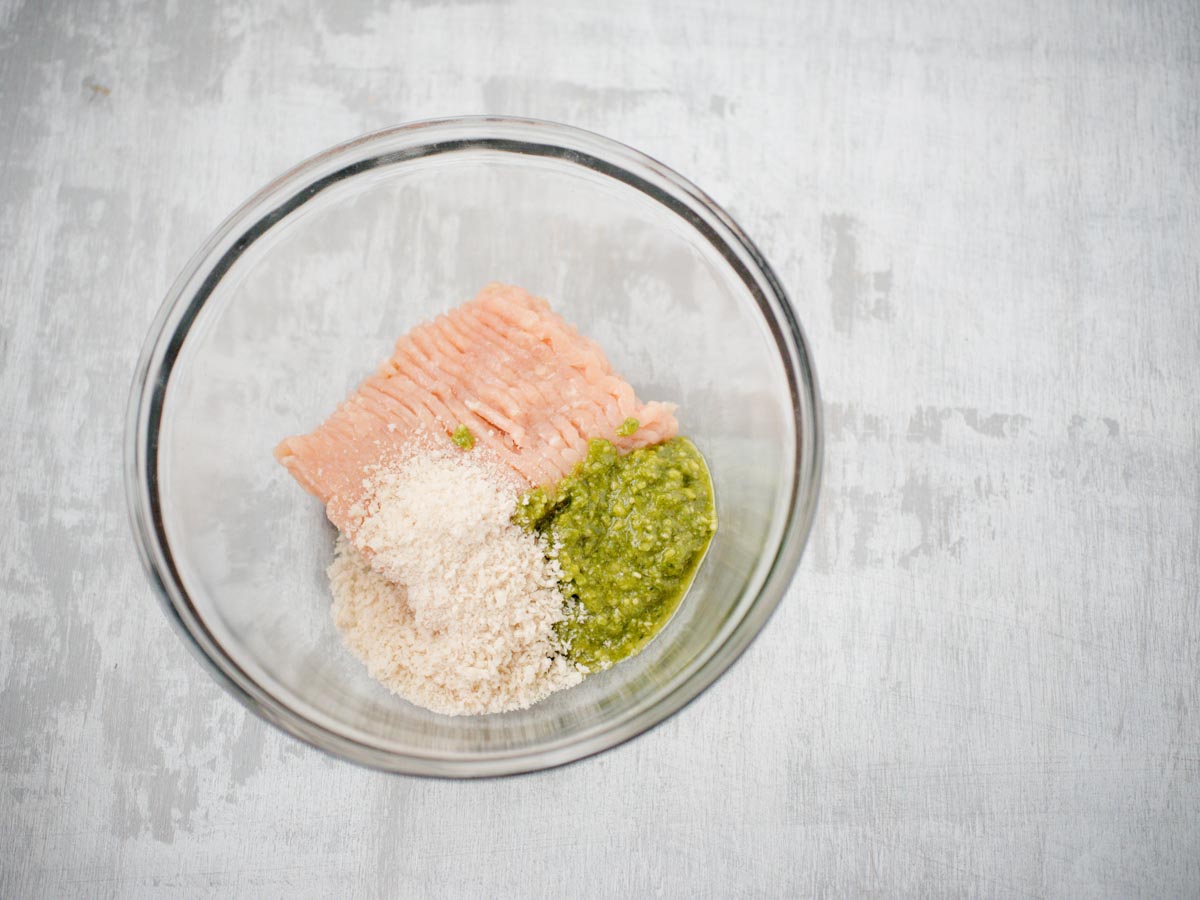 If you're looking for a great basil pesto, my favorite is the Kirkland brand you can find at Costco. There are a lot of really great ones out there, this just happens to be one of my favorites.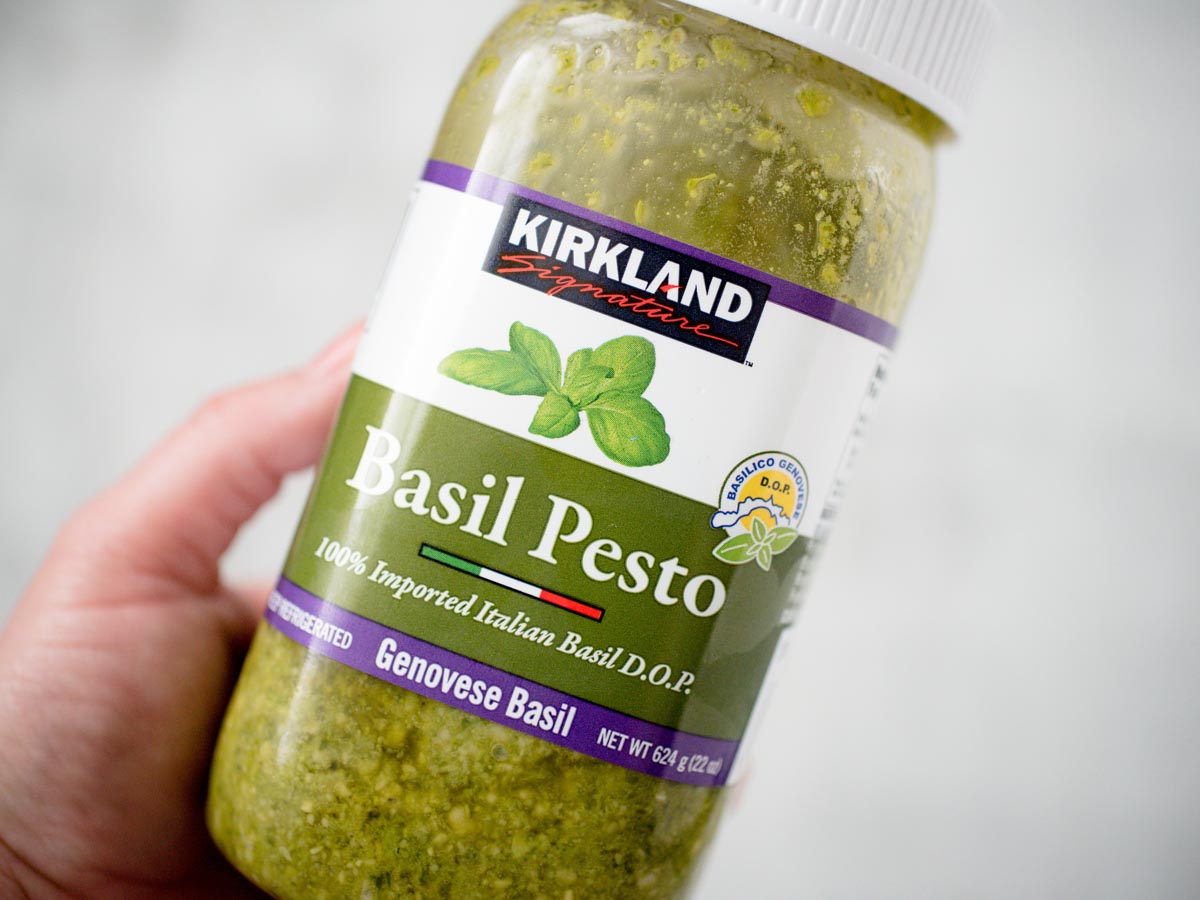 Once your mixture is fully combined, using a cookie scoop, place scoops of the chicken mixture on to a silpat lined baking sheet.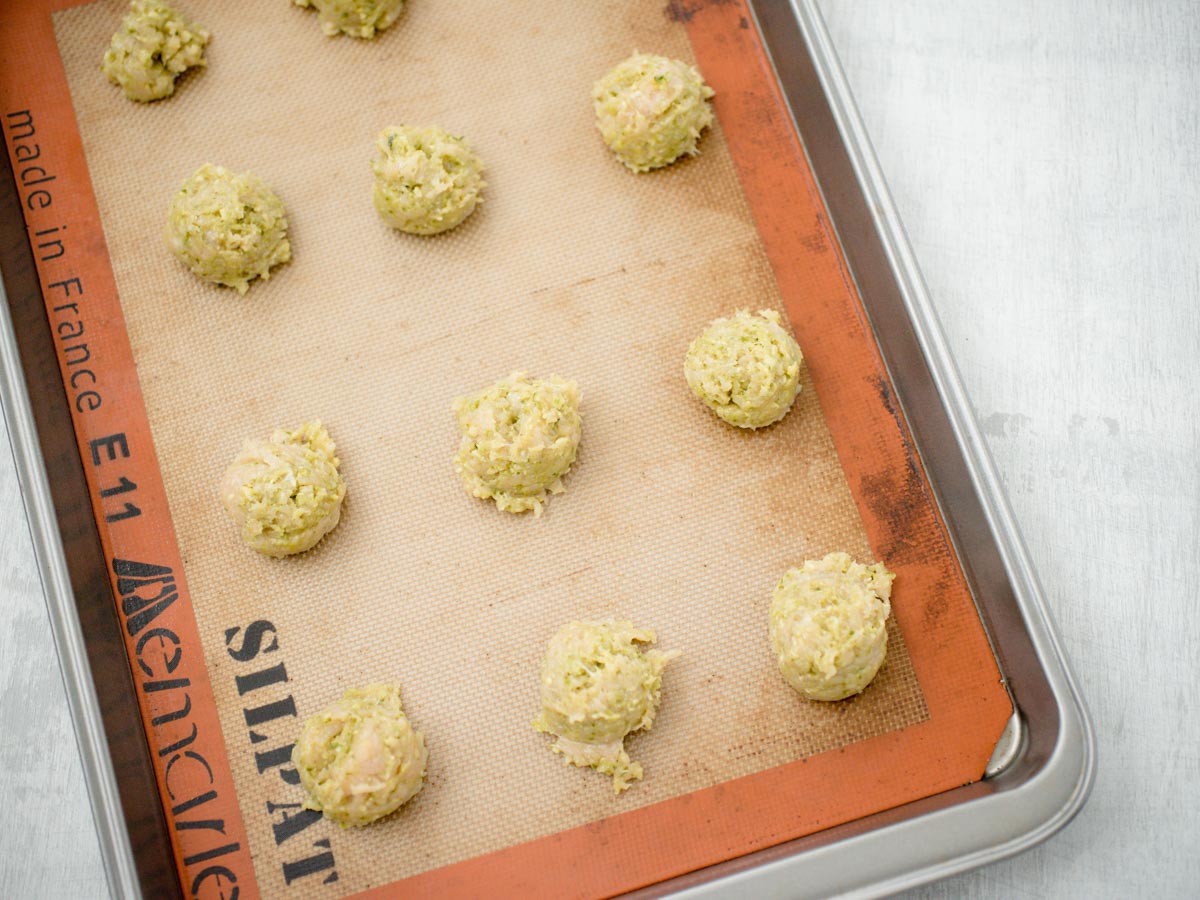 Bake your meatballs in the oven for 20-22 minutes. You'll want the chicken fully cooked through with an internal temperature of 165°F.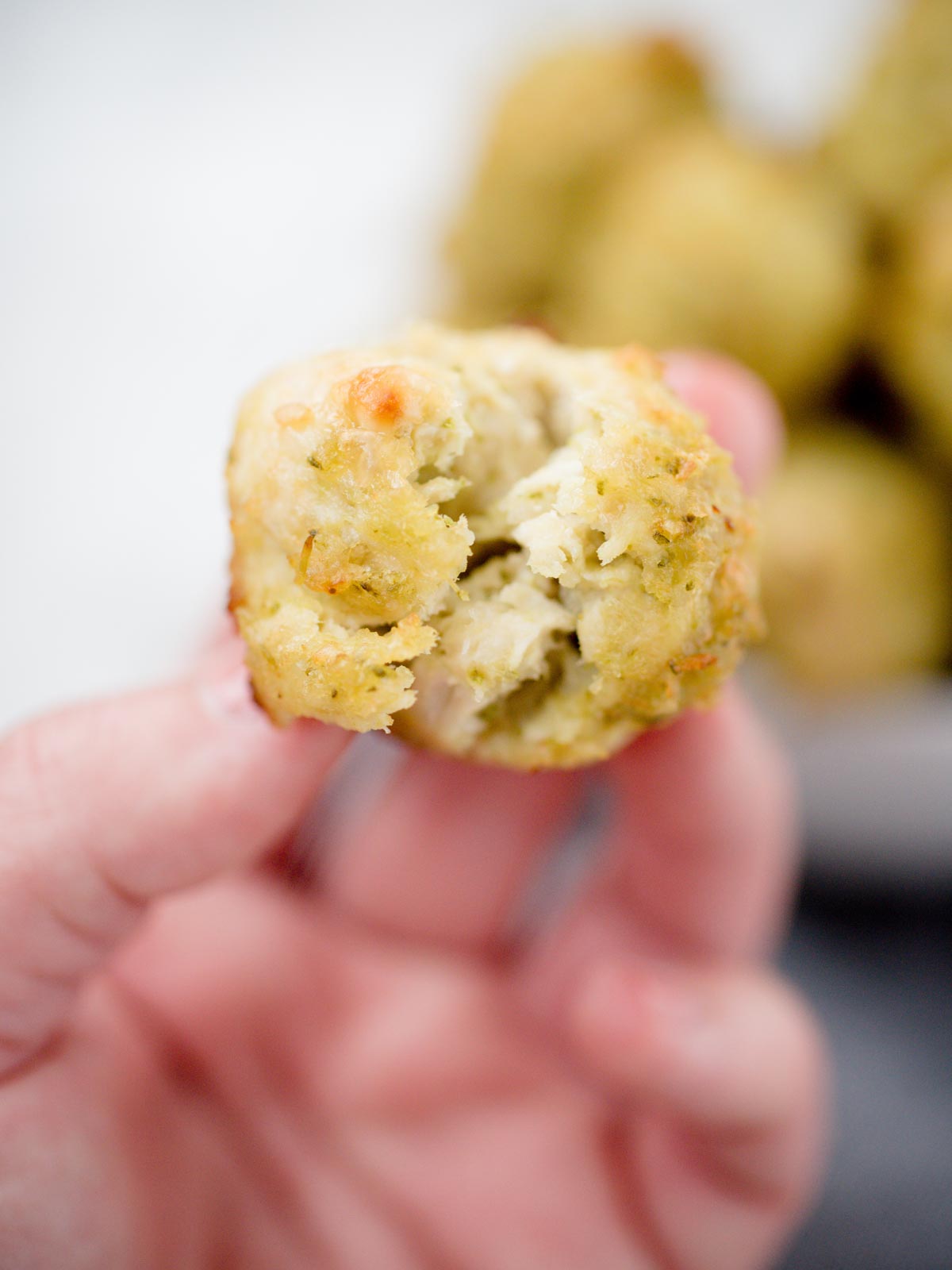 TIPS FOR CHICKEN PESTO MEATBALLS
you'll want to use a flavorful pesto since you aren't adding any additional spices
you can also make your own pesto if you're up for it!
go for it and mix the chicken mixture with your hands, it works the best
INGREDIENTS YOU'LL NEED FOR THIS RECIPE
ground chicken
basil pesto
panko bread crumbs
that's it!
CAN THIS RECIPE BE PREPPED IN ADVANCE?
Yes! These are great to be prepped in advance and frozen. I like to prep them all, freeze them in little packets using my vacuum sealer and just grab a small package out as needed. They are perfect for lunch time meals with my toddler or to add to my own lunch. Meatballs are the best make-ahead, freezer-friendly food.
Chicken Pesto Meatballs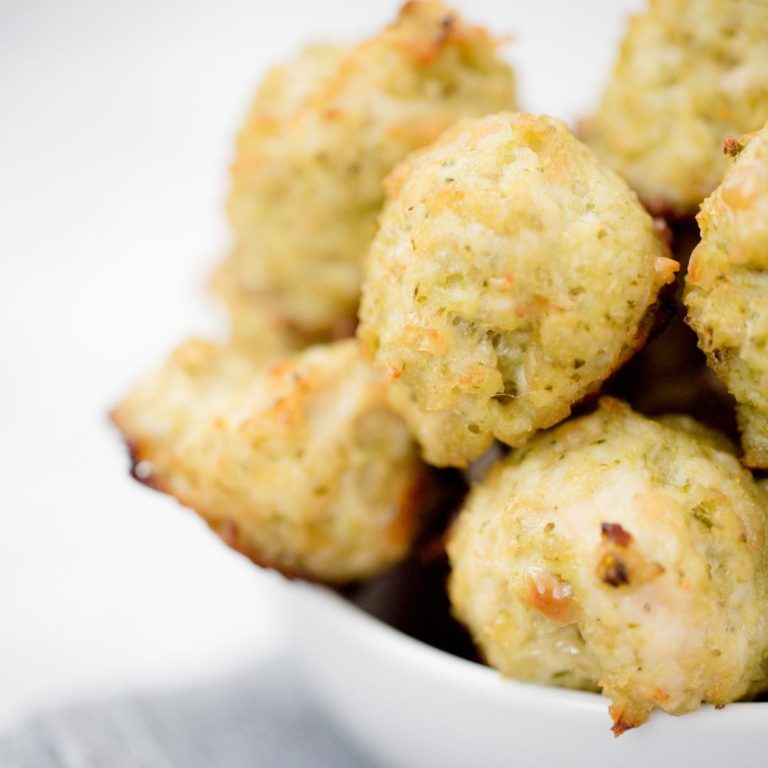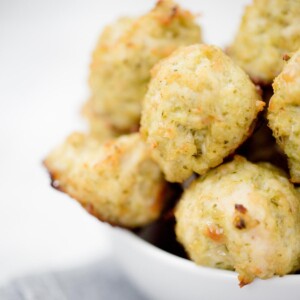 Instructions
Preheat oven to 400°F.

Combine the ground chicken, pesto, and panko bread crumbs in a mixing bowl.

Mix until well combined. I often find that using my hands works best.

Once ingredients are thoroughly combined, scoop using a cookie scoop onto a silpat lined baking sheet.

Bake the meatballs for 20-22 minutes, until cooked through and internal temperature is 165°F. Enjoy!