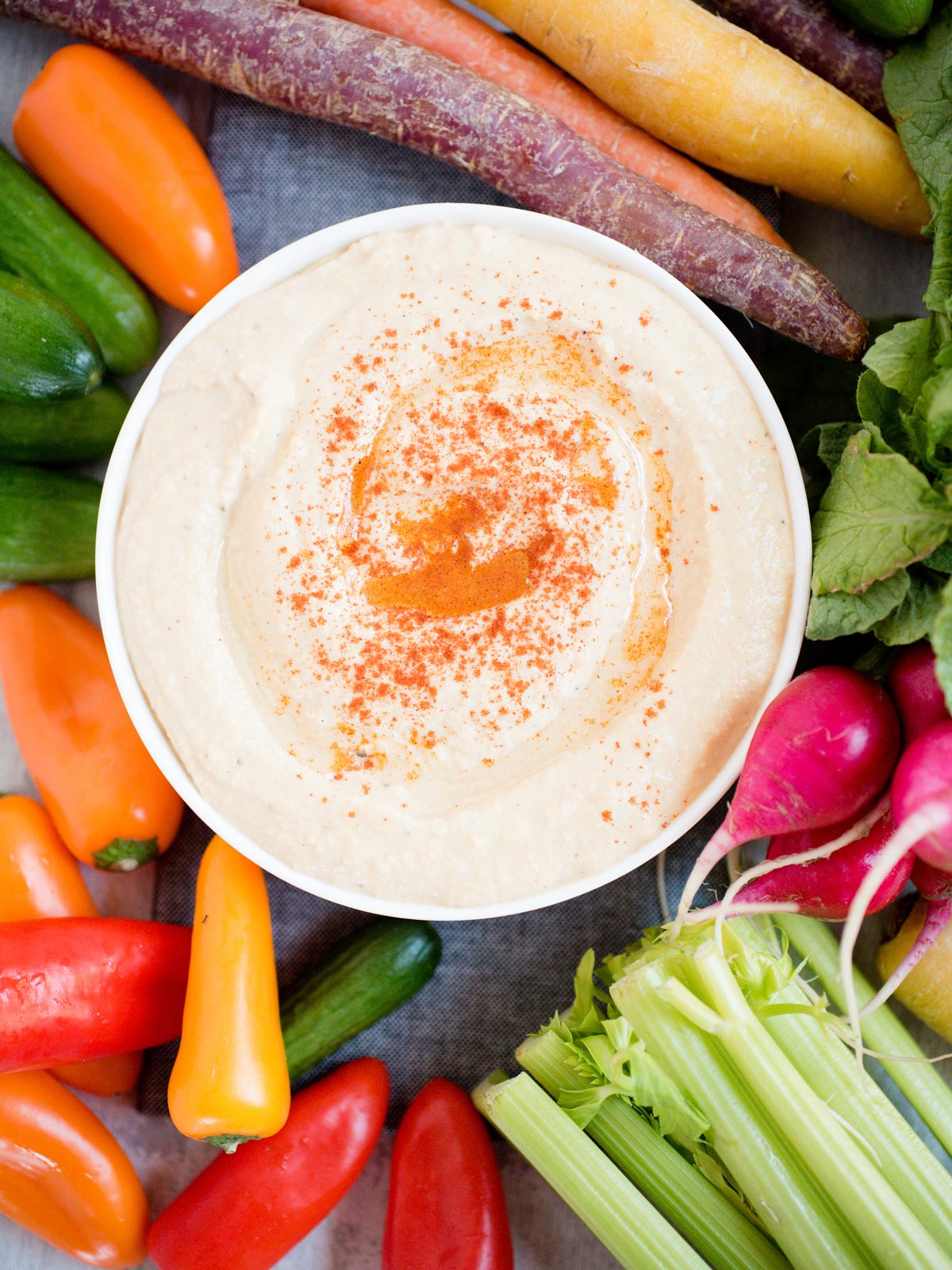 I've always just purchased hummus at the store. Grabbed a container, blew through it in the first few days, and wished I'd purchased a larger container. Lather, rinse, repeat. That was until I released just how easy it was to make homemade hummus. Not only does it take only a couple of minutes to make, it also makes a lot more than the short little packages you get at the grocery store. You can also get creative and add extra flavors.
INGREDIENTS YOU'LL NEED FOR EASY HOMEMADE HUMMUS:
Chickpeas / garbanzo beans
Tahini (I purchase mine on Amazon)
Lemon juice
Extra Virgin Olive Oil (I use extra light tasting)
Garlic
Cumin
Paprika
Salt
Pepper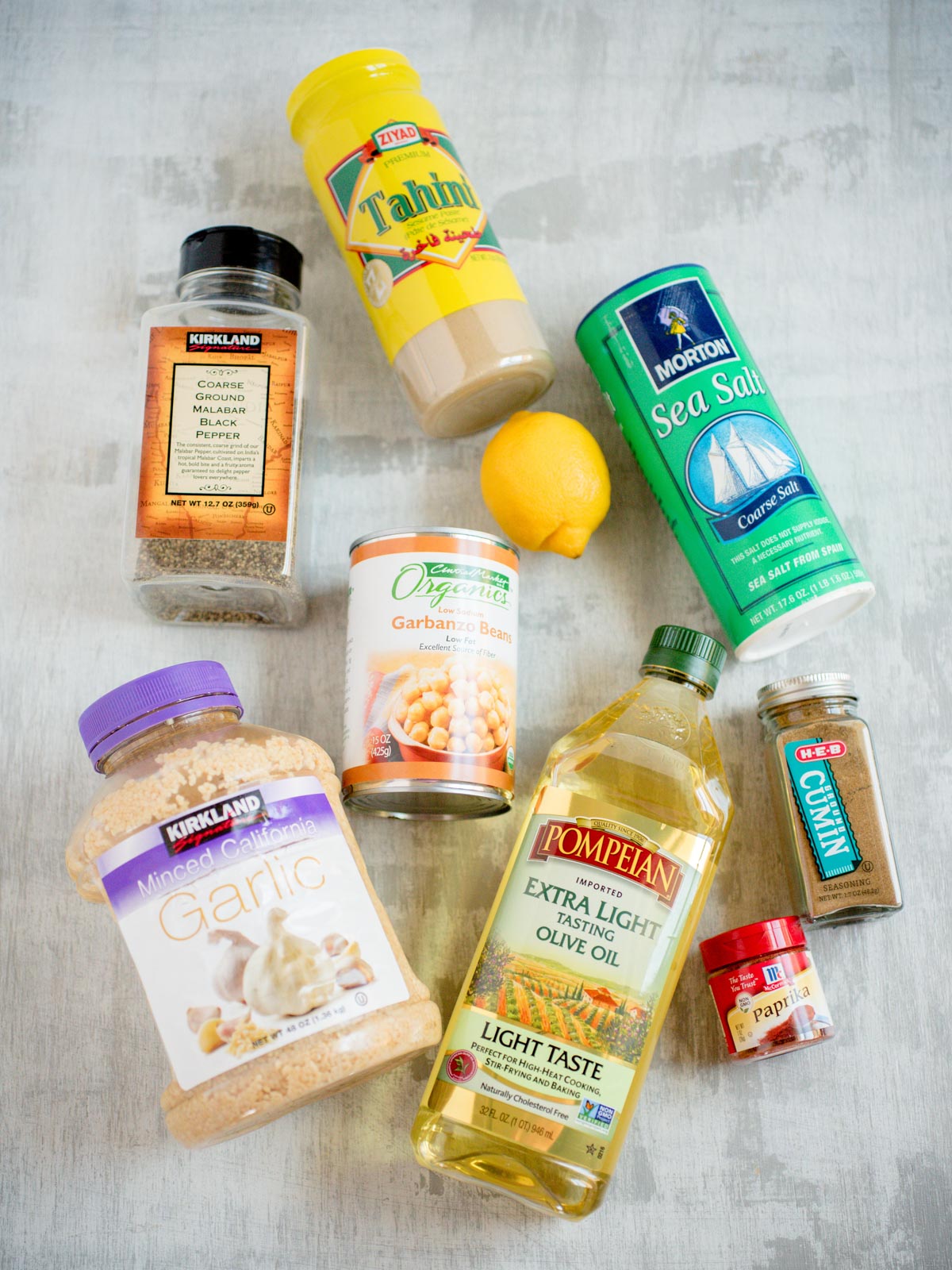 HOW TO MAKE EASY HOMEMADE HUMMUS:
You quite literally will throw every single item into the food processor and blend until smooth or the desired consistency you prefer. I actually like mine just before it gets totally smooth.
That's all! I told you it was easy!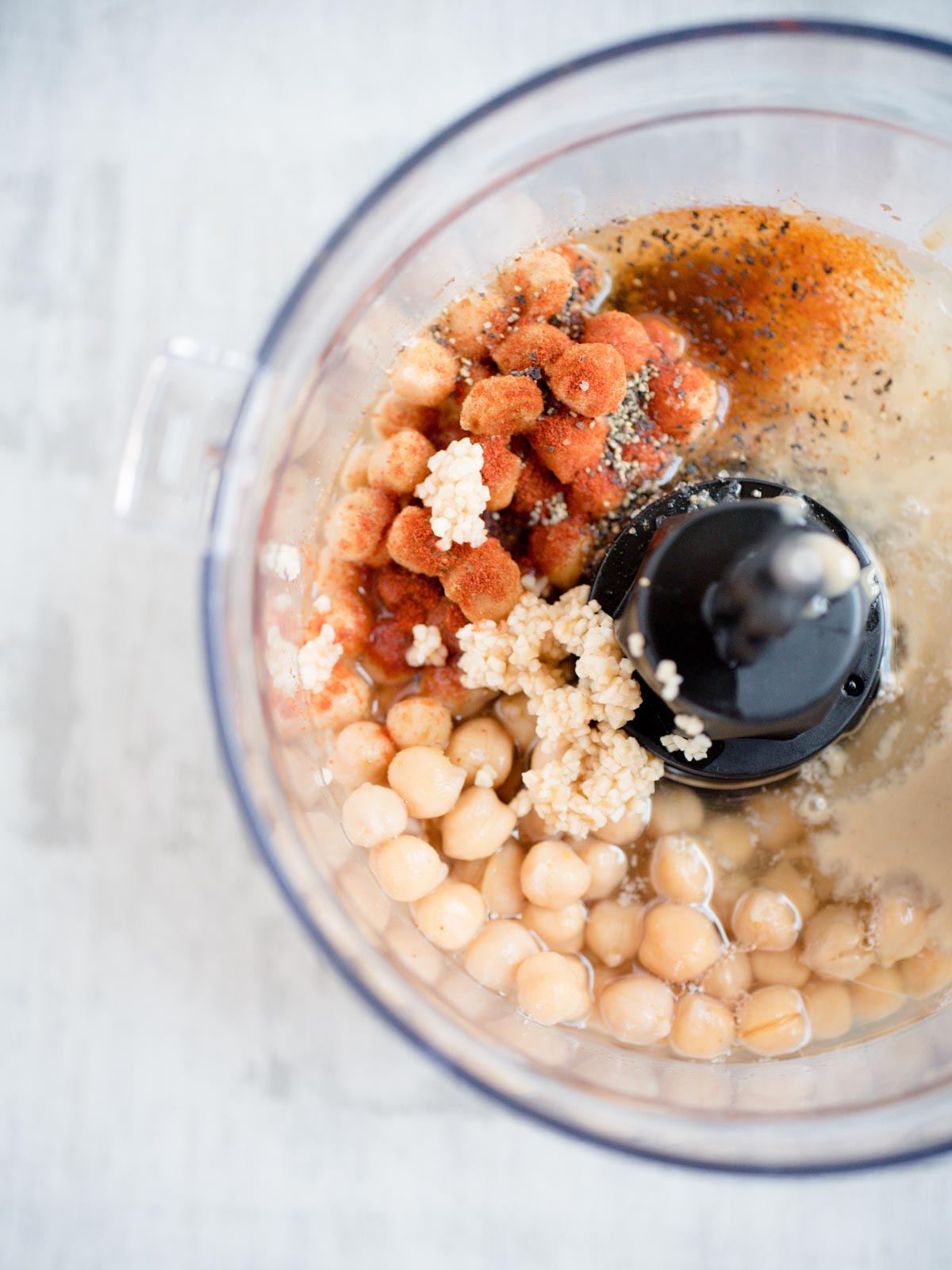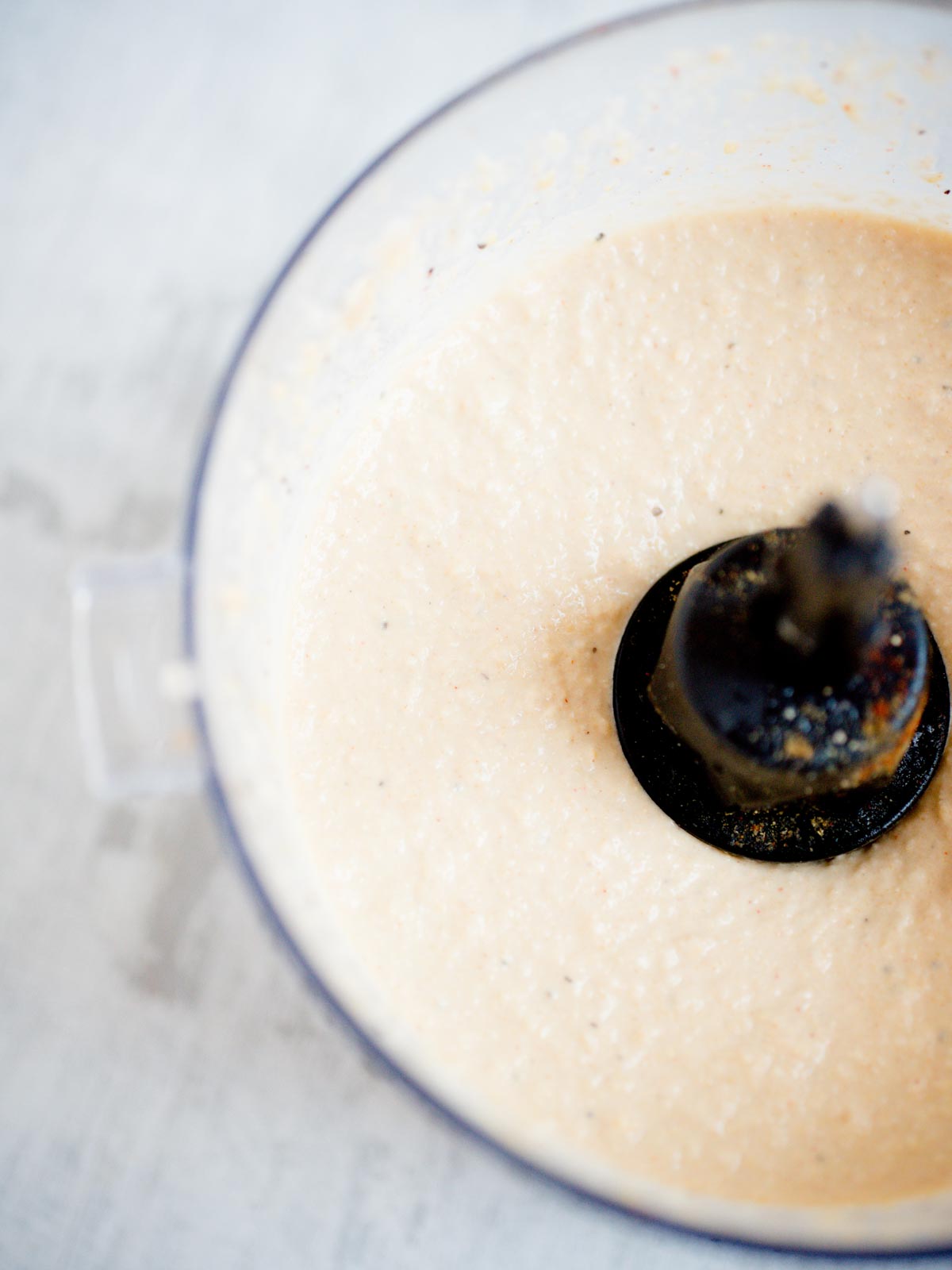 TIPS AND NOTES FOR EASY HOMEMADE HUMMUS:
When adding the canning liquid back into the hummus, I recommend doing it a tablespoon at a time. It's easy to go too far with the liquid and then you end up with runny hummus.
You can use water instead of the canning liquid if you prefer.
You don't HAVE to make your hummus completely smooth. I actually prefer mine at the consistency right before it gets totally smooth.
Sometimes cans are labeled chickpeas and sometimes they are labeled garbanzo beans... same thing. You can buy either.
If you have a hard time finding tahini in your local store, try Amazon. That's actually where I purchase mine. I can find it in store, but it's a tiny jar and it's expensive. There's a good price on Amazon for a decent size jar.
Fresh lemon juice is better, but the lemon juice you can purchase is fine too! Like I said, simply recipe, so versatile.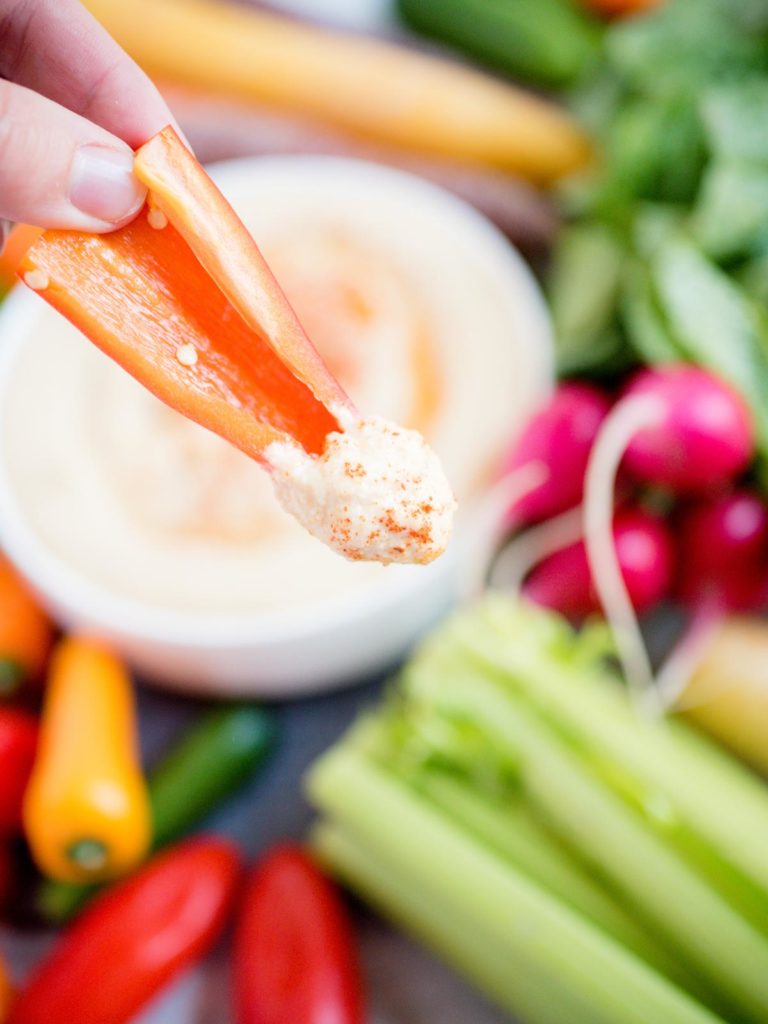 CAN THE RECIPE FOR EASY HOMEMADE HUMMUS BE MADE AHEAD OF TIME?
100% YES! I like to make mine and then store it in small mason jars. This recipe usually fills 3 of the small mason jars to keep in the fridge. I like to sprinkle mine with a little extra paprika before eating too.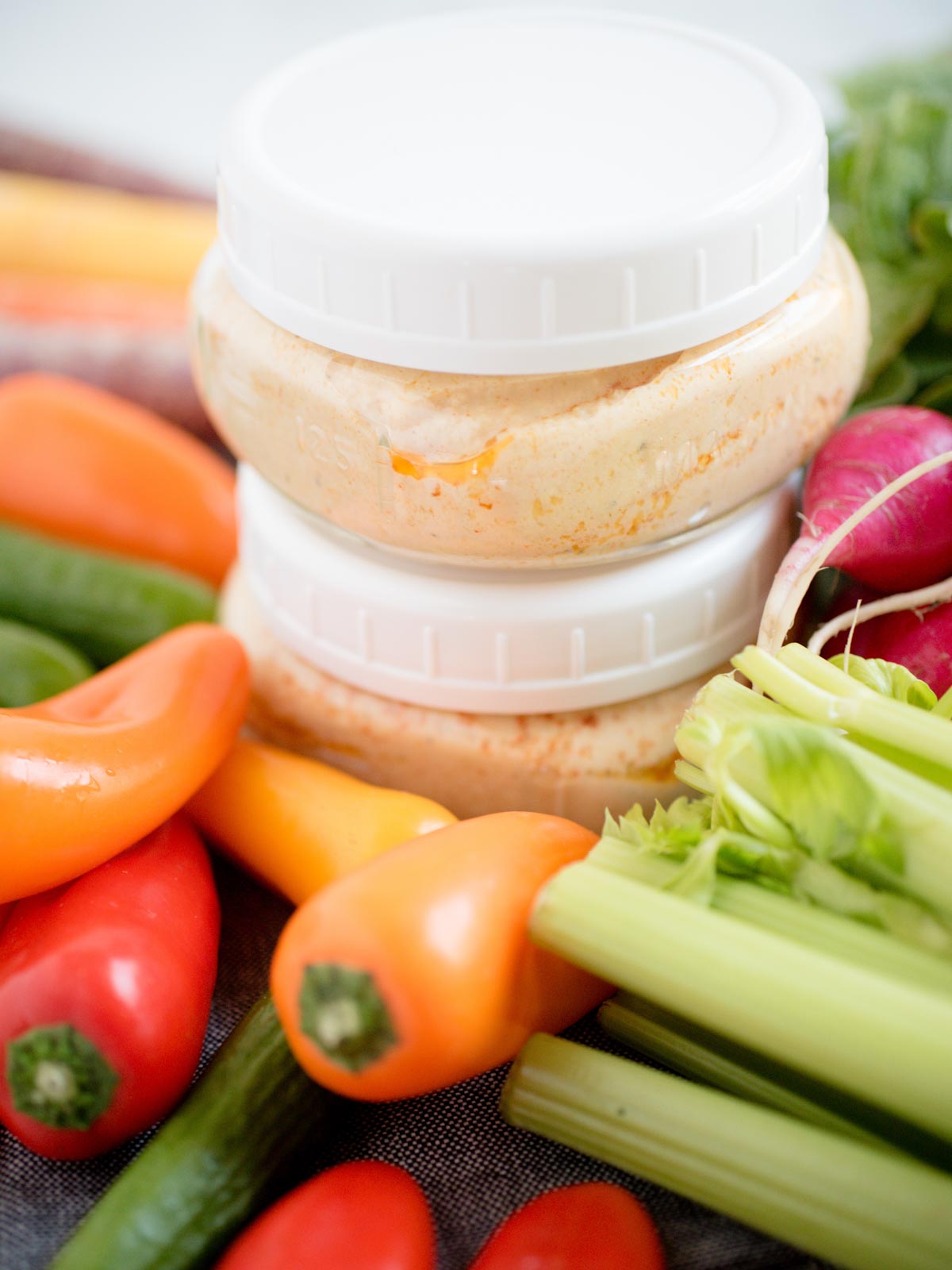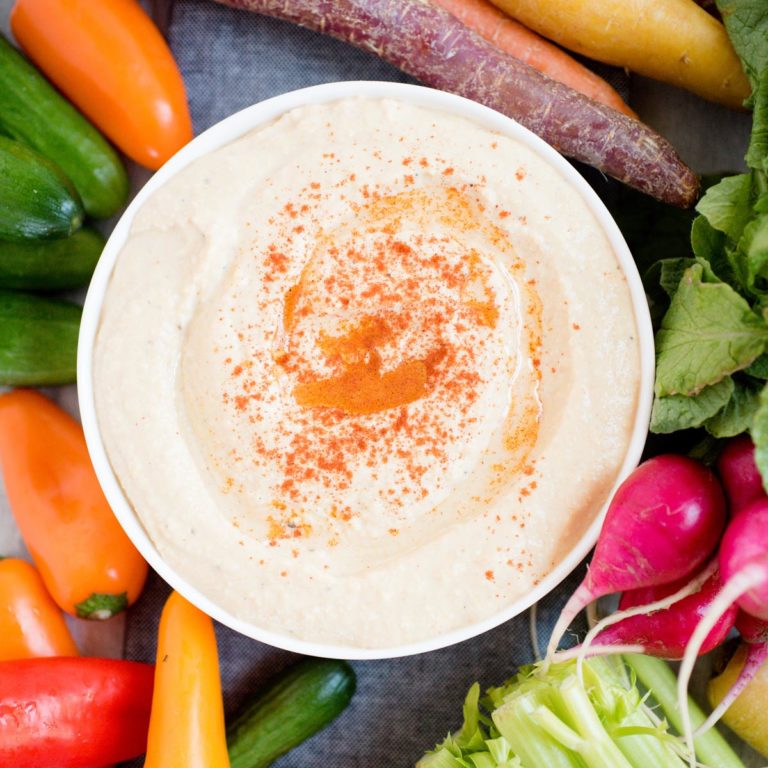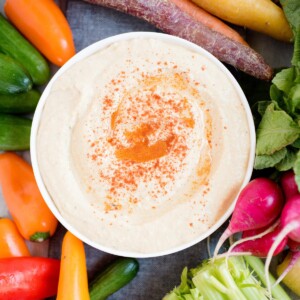 Easy Homemade Hummus
Instructions
Combine all ingredients (minus the canning liquid) into the food processor.

Blend until smooth adding any additional canning liquid to obtain your desired consistency. I usually use only about 1-2 tablespoon at most.

Top with additional olive oil and paprika when serving if desired. 
Nutrition
Nutrition Facts
Easy Homemade Hummus
Serving Size
1 tablespoon
Amount per Serving
% Daily Value*
* Percent Daily Values are based on a 2000 calorie diet.
Have you tried this recipe?
Please let us know how it was in the comments or tag us on Instagram @sweetlysplendid!