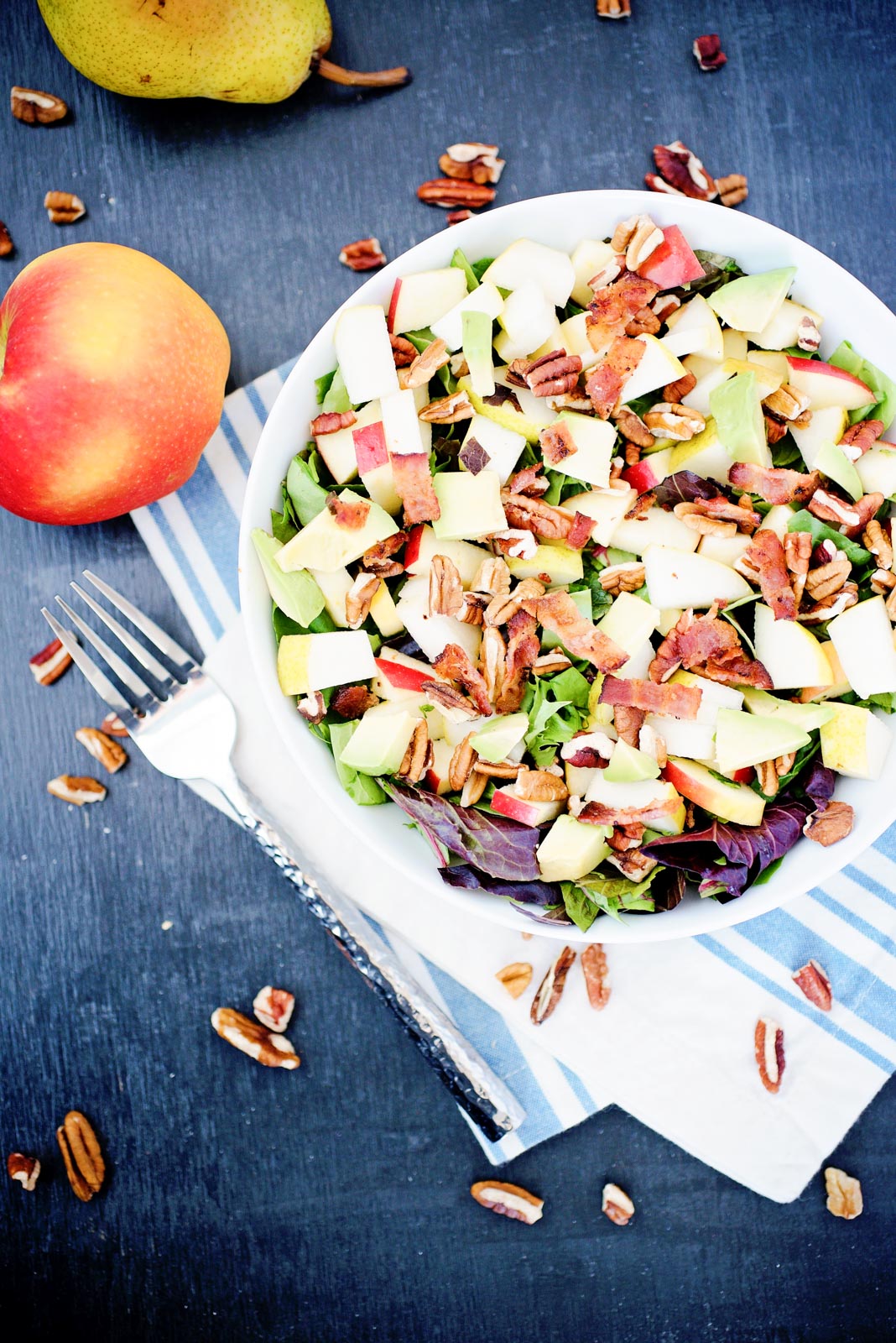 Being pregnant is... weird. Don't get me wrong, after 5 years of infertility, thankful doesn't even BEGIN to describe it. But that doesn't change the fact that it's weird. It's like you don't even recognize your body. I'm not talking about the physical changes, I'm talking about the emotional and mental changes.
I've always been a foodie. I love all food. Equally opportunity food lover over here. To be honest, the only food I actually don't like and can't stand is peanut butter. Everything else, I'll eat it. Granted, I prefer some foods over others, but I've never been a picky eater. Take me to any restaurant or over to someone's house for a meal and I'll eat it.
Now pregnant Kara is not the same person. Pregnant Kara for the first several weeks couldn't tolerate the sight, smell, or thought of food in general. I have always loved watching the Food Network, nonstop binge watching. Once those hormones kicked in, trying to watch the Food Network was like trying to watch Dirty Jobs. I actually hit a point where I had to change the channel if a food commercial came on. I had stopped cooking all together and was essentially living off of chocolate milk and toaster strudels because for some reason, those were the only two things that didn't make me sick.
My poor husband (who does not cook), was stuck either eating Ramen, cereal, or eating out. I couldn't even muster up the stomach to cook something for someone else.
So safe to say, hello 2nd trimester! I finally like food again (most days), and my love of Food Network has returned. On that note, I was ready to dive into a salad. Something I hadn't eaten in months. A chef salad from a small diner back home with thousand island is still one of my favorites. Salads in general are my jam.
This salad in particular utilizes foods of the season. Not that bacon has a season, ha! Towards the end of Summer, apples and pears are so good! They're also at their peak ripeness here in Texas. I topped mine with poppy seed dressing from Annie's because I love it, but honestly any vinaigrette would be great on this, especially a raspberry one! I actually also would have added feta on a normal basis, but that's a no-no in pregnancy world so I left it out.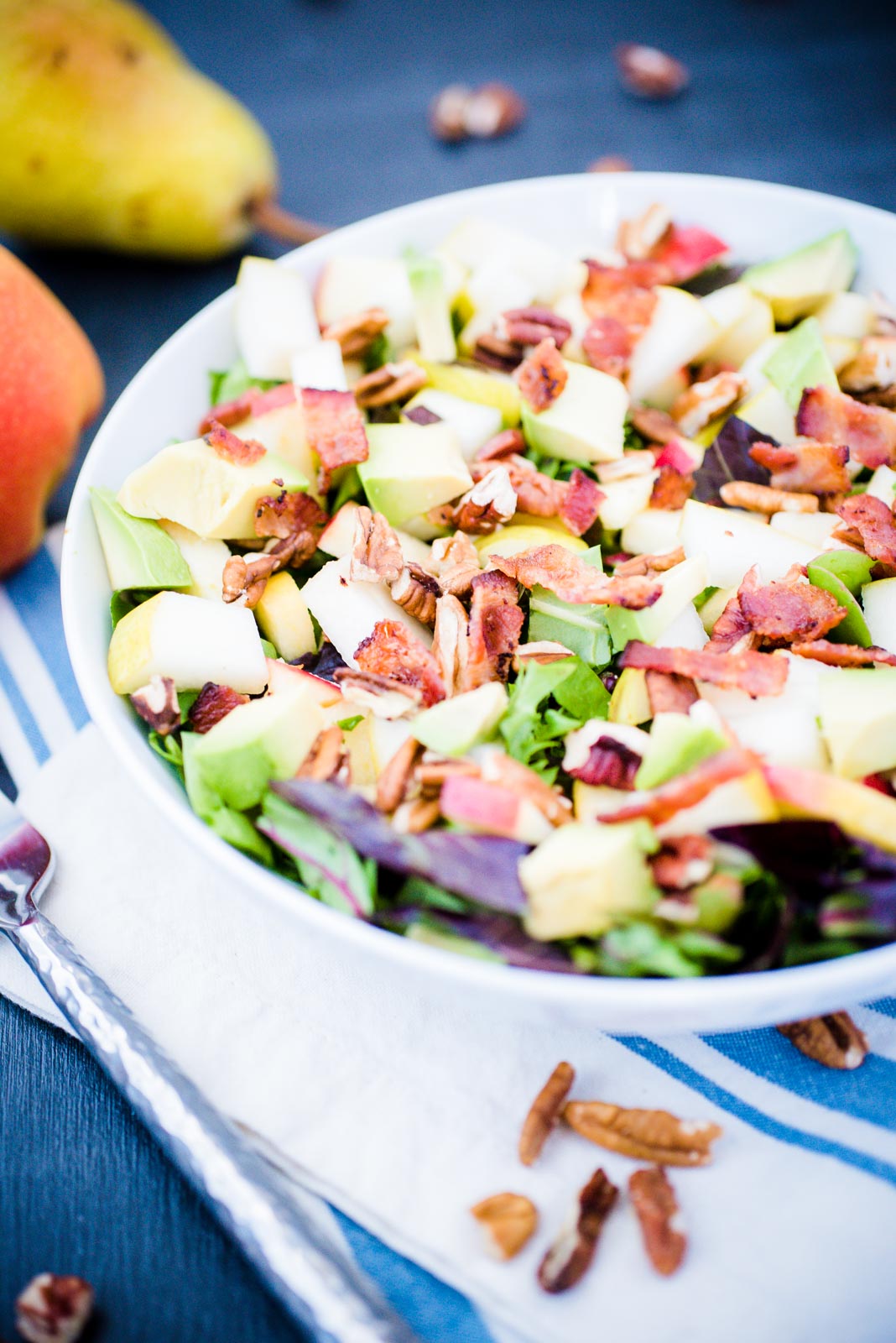 End of Summer Salad
Author:
Prep time:
Total time:
Ingredients
3 cups spring lettuce mix, chopped
1 pear, chopped
1 apple, chopped
1 slice applewood smoked bacon, chopped
½ avocado, chopped
¼ cup pecans
Your favorite dressing
Instructions
Combine all ingredients in a large bowl.
Drizzle with your favorite dressing.
Toss to combine, and enjoy!
WW Freestyle Points: 12