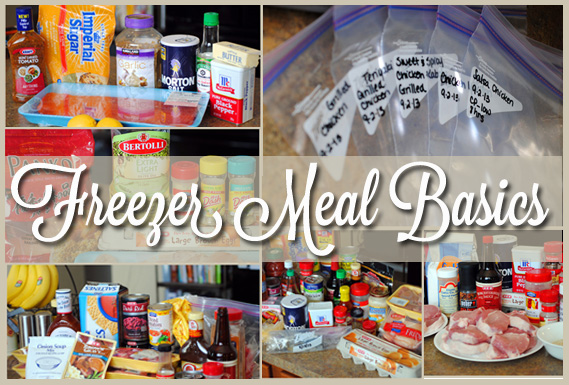 Since posting some freezer meal pictures to my instagram and Facebook, I've had a lot of people asking a lot of questions on how to, how much, why, etc when it comes to making freezer meals.
I know everyone has their own opinion when it comes to freezer meals, but I figured I would explain the hows and whys on mine. There are two main reasons that I do freezer meals - time saving and cost savings. There are other perks to having my freezer packed too. My husband, who doesn't really know (or want to know) how to cook, can easily pull something out of the freezer and follow the directions to get dinner started when I have to work late. Another perk to having my freezer full of meals means that even on busy nights, we have something healthy and easily accessible to us. I would have to say that it made a big difference when I started on my weight loss journey. It prevented a lot of those "let's just order pizza" moments.
How many freezer meals to make 
I'm sure some of you have seen that I do 50+ freezer meals when I set out to do a batch. PLEASE keep in mind that I've built up to that. By no means did I just do that many straight out of the gate. I started with 1 week at a time, built up to 2 weeks, then slowly made my way up to 50+. I would NOT recommend anyone just starting out doing freezer meals to try more than 2 weeks worth for the first time.
Getting organized 
The biggest thing you'll want to be is organized. If you don't go into this completely organized, you'll most likely become irritated and feel like freezer meals are just a big pain in the butt. Being organized going into freezer meals can really make the difference between feeling accomplished and happy when its all over and feeling like you just ran around like a crazy person afterwards.
First, create a complete list of all the freezer meals you plan to prepare with the ingredients needed for each. Create your grocery list of items you will need. I'm highly organized even on ordinary grocery visits and create my list in a template I have where it is organized by the layout of the grocery store.
Don't forget to purchase your supplies! You will need a good quality sharpie, quality freezer zippies (I call Ziploc bags zippies), foil, and any other foil containers you intend on using for your freezer meals.
Plan it out
Do you plan on buying the groceries the same day you are going to be cooking these? Will it be different days? I highly recommend not doing the meal list, grocery list, shopping, and cooking all in the same day. I usually like to at least get the meal list and grocery list together at least the day before I plan to go shopping or do any cooking. This prevents me from rushing through it.
Stay organized through cooking
Go one meat type at a time. Do this for sanitation and for sanity. Start out by getting out all of your ingredients for that section of meals for that type of meat. I usually do a lot of chicken meals. I start with my chicken meals for two reasons - quantity of meals and sanitation. I clean up completely and disinfect completely once my chicken meals are over.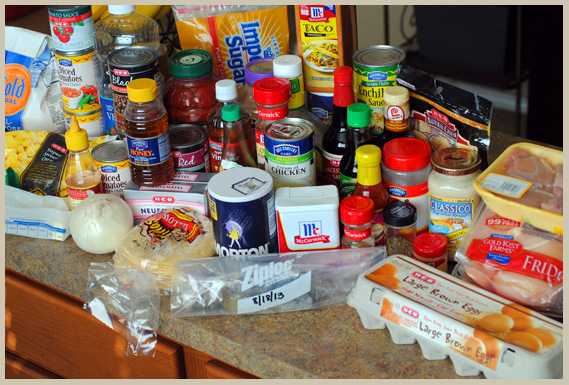 Next, label your zippies and containers. You always want to do this first before you start making your meals. You'll be thankful you did!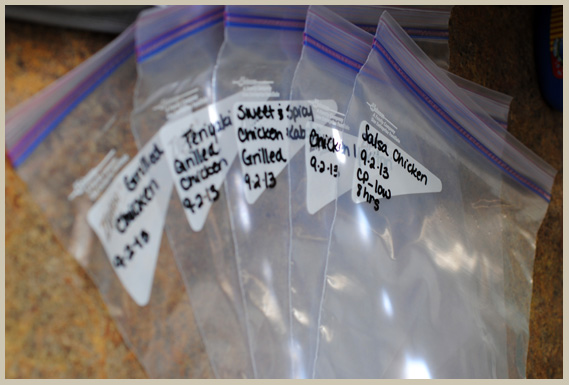 Be sure to always label with a date! You never know when one of them will make their way to the back, bottom portion of the freezer by accident.
Start with the meals where you don't need any pre-cooking. These are the freezer meals where everything will just be dumped into the zippie, sealed, and frozen. A lot of your crock pot freezer meals will be like this. Once you get those out of the way, you'll already feel accomplished because you've marked several off the list quickly.
Once you get through that "meat" of meals, clean up (always clean as you go!), and bring out the next batch of ingredients for the next meat, mark your zippies, and keep going.
Tips, Tricks, and Things To Remember
Always, always, always let your foods come to room temperature before putting in a zippie and putting in the freezer. You'll need to pre-cook some foods (ground beef, dumplings, shredded chicken, etc). Don't ever put these hot into a zippie or into the freezer.
When trying to fill zippies with liquids, I use cups and pitchers as my second set of hands.
Use quality zippies. Don't be cheap about these. You'll end up with freezer burn or leaks if you try to skimp on these.
Use a good quality sharpie. You don't want it to rub off in the freezer.
Don't take on too much at once. Start with a few and work your way up.
Always clean as you go. You'll be thankful you did. The last thing you want to do after making a bunch is to clean up a giant mess afterwards.
You can choose 5 freezer meals, double each recipe and divide between two separate zippies. Boom! You just doubled your freezer meal inventory.
I use my food vacuum sealer for burgers, patties, etc. DO NOT use the food sealer for anything with a liquid.
----------------------------
I will continue to post my recipes for freezer meals and plan to post an FAQ section in the near future. Please be sure to comment or send me your questions and I will make sure they make it up on the FAQ section. Have fun with it!