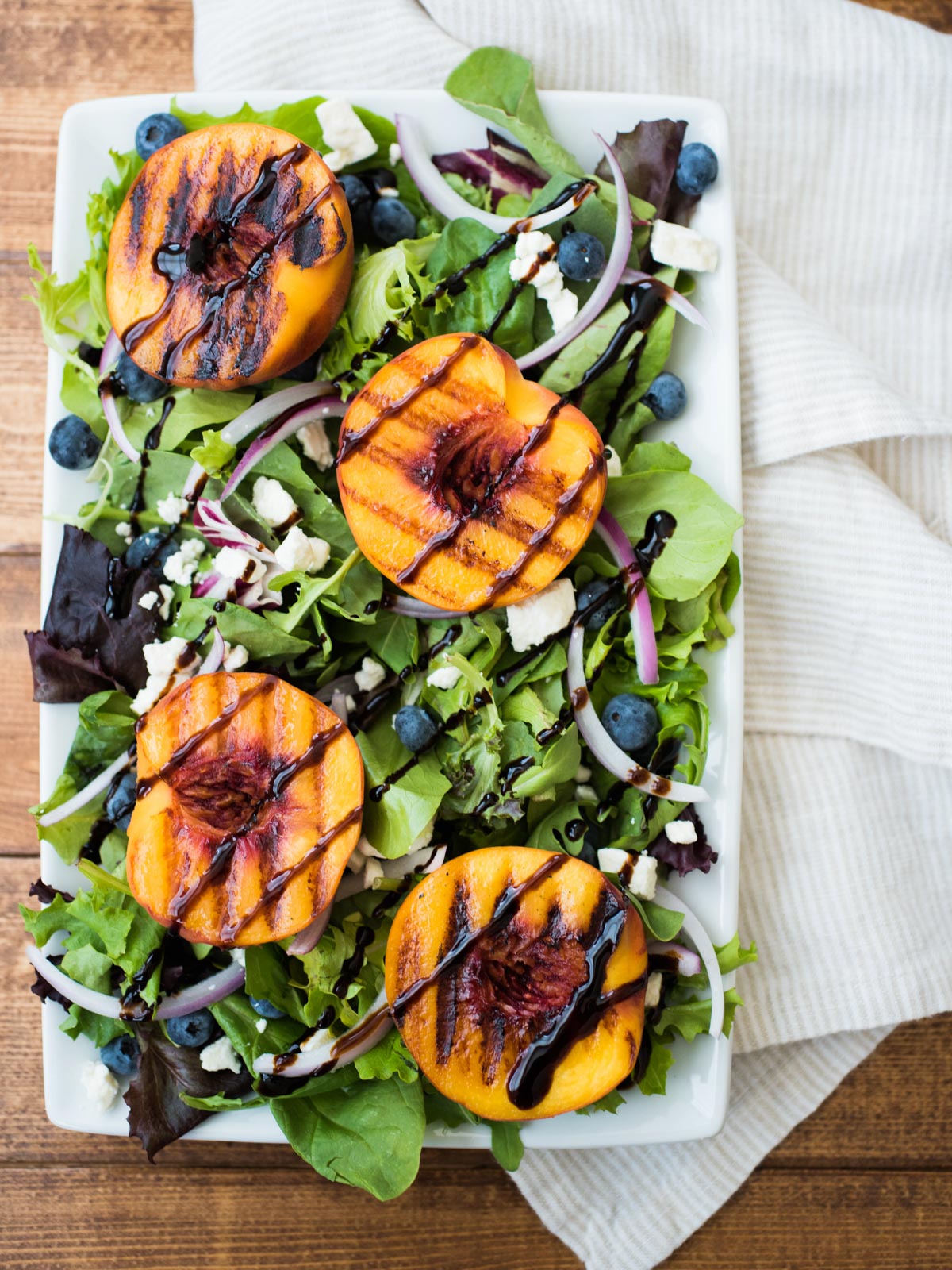 I've been on a total salad kick lately! Well, to be honest, I'm always on a salad kick. I seriously love salad and people used to laugh because I was that 3 year old in a restaurant begging for a salad. For some reason, I just love them! Chef salads are probably my favorite. Specifically the ones you can get at those hole in the wall diners. I know, it sounds crazy but they always pile them high with all the goodies and serve them up with a creamy, homemade dressing.
I wasn't sure if it was from camping for 2 weeks or from some medication I was on, but my hair was in rebellion mode. It was breaking like crazy and falling out. I know my stress level was extra high, but either way I wasn't sure what was causing my crazy hair issues. I went and saw my stylist and they said it wasn't related to my hair coloring. I'm a natural dirty blonde and I put in lighter highlights but they said they didn't feel like it was related. Either way, I was concerned and started back up on biotin and decided I needed to get my food intake back in check with the right nutrients and to stop eating like poop. Well, it took all of about 5 days of eating good, nutrient dense foods before I noticed a huge difference in my hair. So I've stayed on that little stent and it has just improved more and more everyday.
Anyway... now that I went off on a tangent. Try this! The grilled peaches are so good. If you've never had grilled peaches before, this is the perfect opportunity to try them. It amplifies the flavor and sweetness of the peaches and gives them the perfect texture to add to the salad.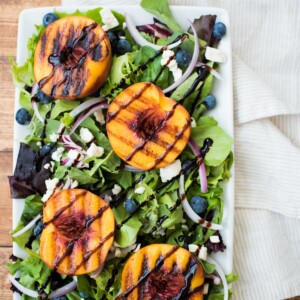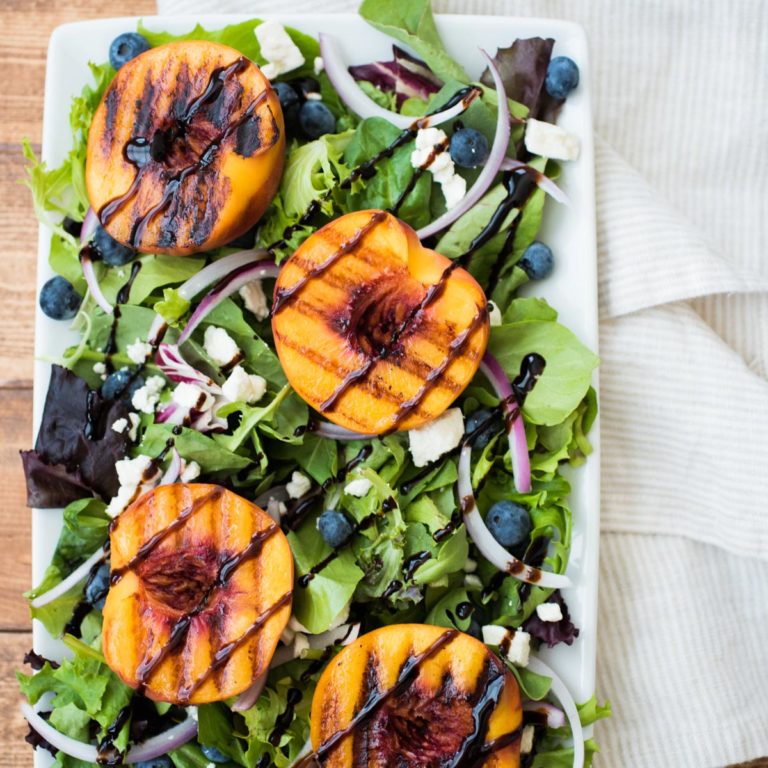 Grilled Peach Salad
Ingredients
6

cups

mixed greens

2

peaches

cut in half with pit removed

¼

cup

thinly sliced red onion

½

cup

blueberries

½

cup

reduced fat crumbled feta

Balsamic Glaze
Instructions
Heat your grill or griddle pan on medium low heat.

Spray the grill or griddle pan with nonstick spray.

Take each peach half and place cut side down on the pan or grill.

Allow it to sear and cook for about 3 minutes.

Remove the peaches and set aside to cool.

In a large bowl, combine the remaining ingredients.

Once the peaches have cooled, add them to the salad.

Drizzle with balsamic glaze and enjoy!
Nutrition
Nutrition Facts
Grilled Peach Salad
Serving Size
1 /4th of recipe
Amount per Serving
% Daily Value*
* Percent Daily Values are based on a 2000 calorie diet.
Have you tried this recipe?
Please let us know how it was in the comments or tag us on Instagram @sweetlysplendid!