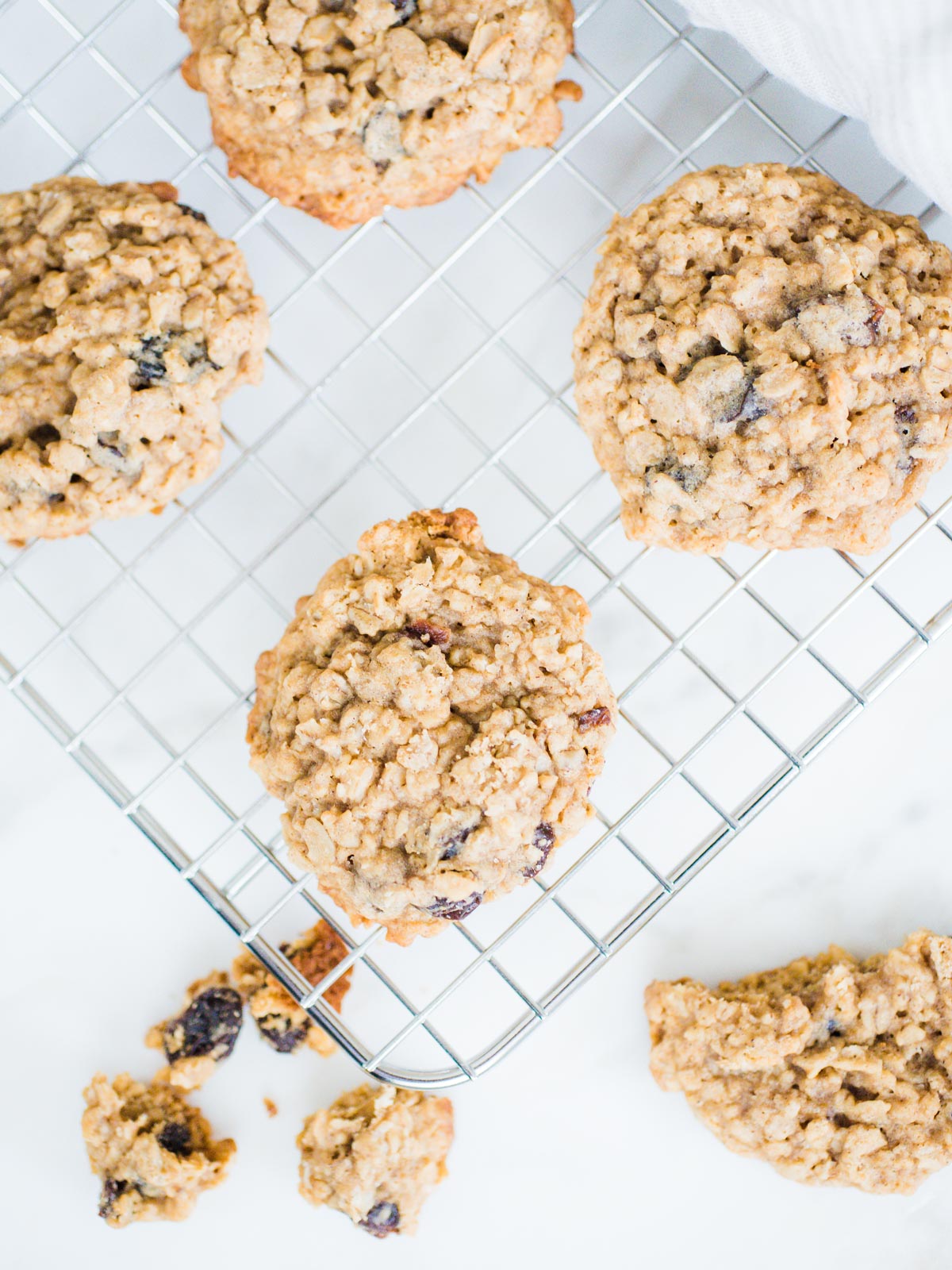 It's the day after the election and I've been avoiding social media (with the exception of Snapchat) for about 5 days now. I like social media, don't get me wrong, but what I don't like is when people hide behind a keyboard spewing hatred. If there is one thing I preach over and over it is to be kind, ALWAYS. With the election going on, it feels like it's been this whirlwind of hatred from all sides and all different directions. It's like people have forgotten that in a democracy, there is going to be more than one opinion and that's the beauty in it! In the end, that's the beauty in humanity. We are all very different, very unique people. I mean, how boring would it be if we were all the same people with all of the same opinions. It would be awful.
In the end, I'm a God loving woman and for me, regardless of any of the things happening in our world, there's one thing I can take comfort in and rely on. So why don't we all spread love, positivity, and delicious cookie recipes!
With that said, I've been spending my free time developing new recipes for you guys. I spent the better part of a Saturday making soooooo many versions of cookie recipes in hopes of giving you guys the best of the best this holiday season. I'm here to tell you, this is the winner of the Oatmeal Raisin category! The texture, the sweetness, the oatmeal-to-raisin ratio, it's all spot on. My husband is a pretty big oatmeal raisin fan so he got to be a taste tester. For all the other cookies, my friend Emily is getting the extras. Let me tell you, I definitely dropped off about 6 zippies full of cookies the other weekend and she wasn't mad about it! Let's hope she keeps that mind set through the season because she's going to be getting a whole lot more!
With this recipe, your cookies will be nice and soft and remain chewy for several days. I also didn't include nuts in my recipe, only because my husband doesn't like nuts in his cookies or breads so I opted to leave them out. Feel free to add in pecans or walnuts to yours. I would use about ⅓ cup chopped if you decide to take that route.
Enjoy!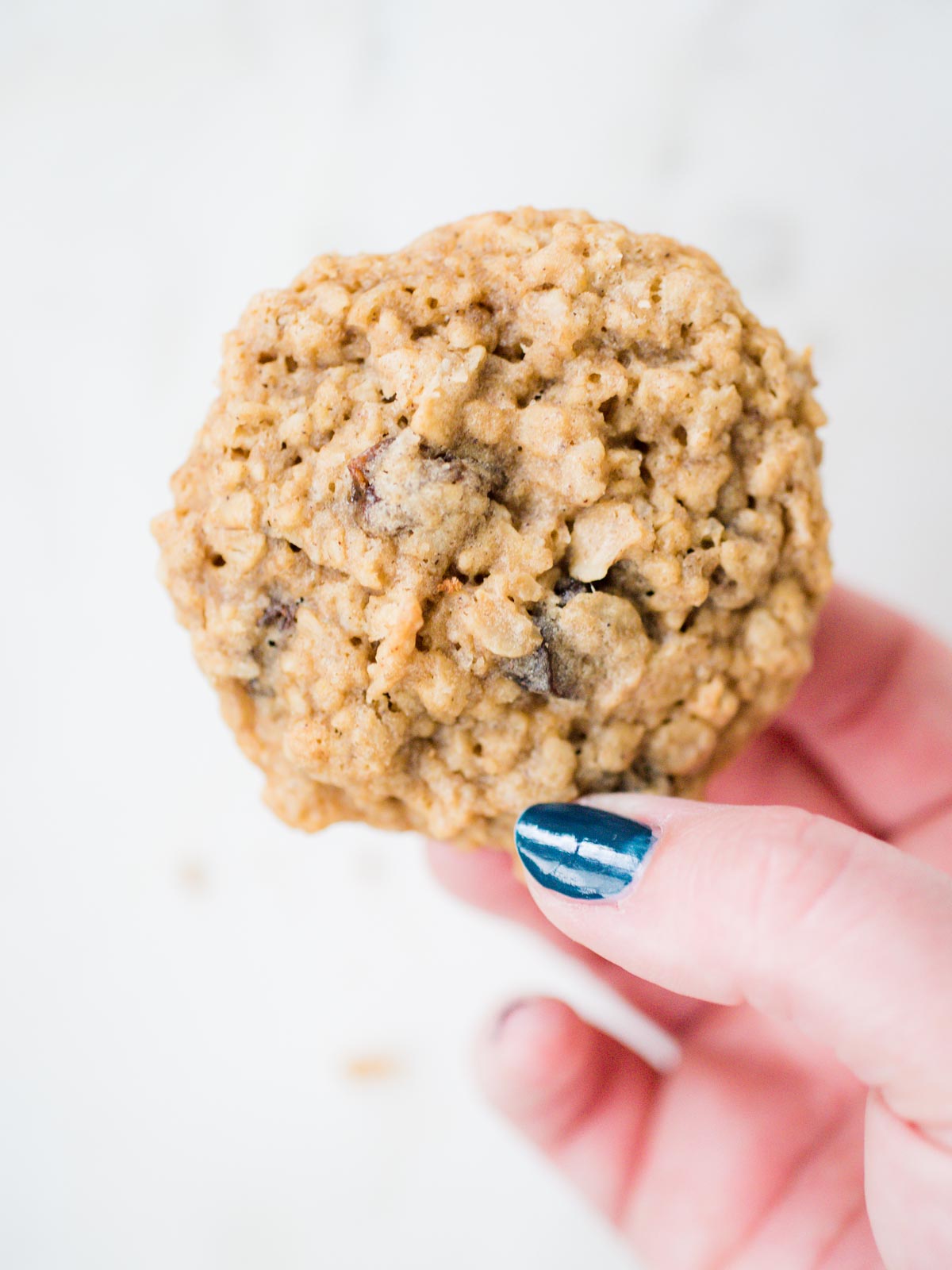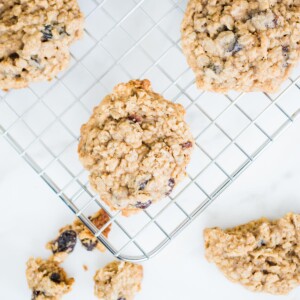 Oatmeal Raisin Cookies
Ingredients
1

cup

unsalted butter

room temp

1

cup

packed brown sugar

¼

cup

granulated sugar

1

tbsp

vanilla extract

1

tbsp

molasses

2

large eggs

1 ½

cups

all-purpose flour

1

tsp

baking soda

2

tsp

ground cinnamon

½

tsp

salt

3

cups

old fashioned oats

1

cup

raisins
Instructions
In your stand mixer, add the butter and sugars. Cream together until it's light and fluffy.

Add in the vanilla and molasses, and mix for about 30 seconds.

Add in the eggs, mix on high for about 2 minutes.

In separate large bowl, mix together the flour, baking soda, cinnamon, and salt.

Add the flour mixture to the butter mixture and mix just until combined.

Add in the oatmeal and raisins, mixing between each to combine.

Remove mixing bowl and cover with plastic wrap.

Refrigerate dough for 1 hour.

After chilling, remove from refrigerator and allow dough to rest at room temperature for 10 minutes.

Preheat oven to 350° and line your baking sheet with a Silpat.

Scoop balls of dough with a standard cookie scoop and place about 1 ½ inches apart on to your baking sheet.

Bake for 10 minutes.

Once you remove from the oven, allow the cookies to rest and cool on the baking sheet for 3 minutes before transferring to a wire rack to finish cooling.

WW Freestyle Points: 6/cookie
Nutrition
Nutrition Facts
Oatmeal Raisin Cookies
Amount per Serving
% Daily Value*
* Percent Daily Values are based on a 2000 calorie diet.
Have you tried this recipe?
Please let us know how it was in the comments or tag us on Instagram @sweetlysplendid!