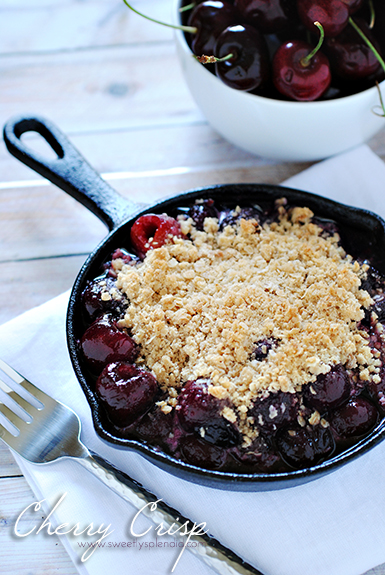 I love cherries. Love them! But, I only love them when they're in season, sweet, and juicy. I hate when they're hard and flavorless. When I was grocery shopping recently, I came across these gorgeous cherries. Now, I can put away some cherries just by themselves, but I definitely couldn't eat the entire container on its own. I decided I would find a way to incorporate these into a dessert without making the typical cherry pie or cherry cobbler.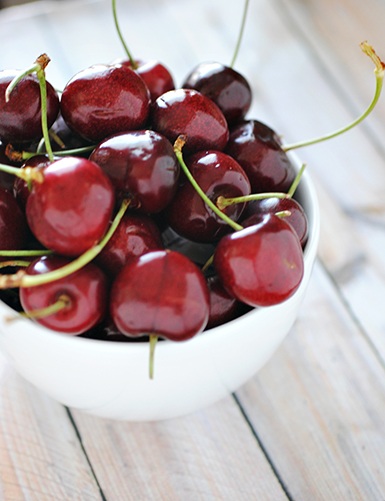 Now, if you want to use the canned cherry pie filling stuff, you can. I would suggest at least trying it with fresh cherries first. It definitely gives a different texture and taste. One that I personally prefer. I mean, really, how could you pass up these beauties??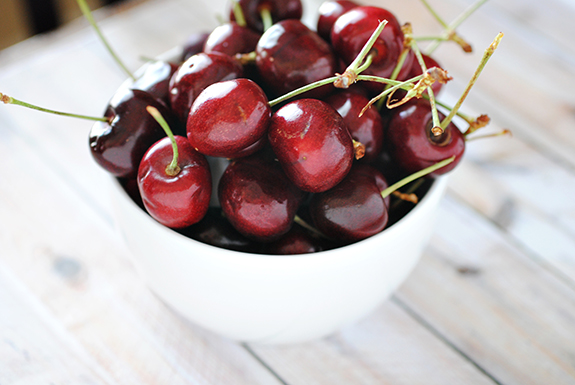 If you don't have a cherry pitter (I don't), then there are several work around ways in pitting the cherries. You can use a funnel, chopstick, icing tip, or a straw. I personally use an oversized straw. For some reason its just faster for me. There are all sorts of life hack ways to remove the pits without a special tool. Use good old Google or Pinterest and you'll see several.
Cherry Crisp
Servings: 12
6 cups fresh cherries
¼ - ½ cup sugar
1 TBSP corn starch
¾ cup old fashioned oats
½ cup all purpose flour
¼ tsp ground cinnamon
½ cup brown sugar
½ cup butter, melted & cooled
½ tsp vanilla extract
Preheat oven to 350.  Remove the stems and pit the cherries. Add the cherries, sugar, and corn starch to a cast iron skillet. Heat over medium high heat for approximately 15 minutes, stirring consistently. Allow the cherries to break down and sauce to thicken. You'll want to use less sugar if your cherries are very sweet, but use the full ½ cup if your cherries are tart.
Once the cherry mixture is complete, remove from heat and set aside. In a separate bowl, mix together the oats, flour, cinnamon, brown sugar, butter, and vanilla extract. It usually works best to mix together with your fingers. Make sure it is completely combined. Sprinkle the topping mix over the cherry mixture. Bake for approximately 25-30 minutes, just until the topping is golden brown. Serve with vanilla ice cream and enjoy!
WW Freestyle Points: 7
Nutrition Facts

Servings

 

12.0

Amount Per Serving
calories 

195

% Daily Value *
Total Fat 

8

 

g

13

 

%

Saturated Fat 

5

 

g

25

 

%

Monounsaturated Fat 

2

 

g

Polyunsaturated Fat 

0

 

g

Trans Fat 

0

 

g

Cholesterol 

20

 

mg

7

 

%

Sodium 

57

 

mg

2

 

%

Potassium 

145

 

mg

4

 

%

Total Carbohydrate 

30

 

g

10

 

%

Dietary Fiber 

2

 

g

8

 

%

Sugars 

20

 

g

Protein 

2

 

g

4

 

%

Vitamin A

5

 

%

Vitamin C

6

 

%

Calcium

2

 

%

Iron

3

 

%

* The Percent Daily Values are based on a 2,000 calorie diet, so your values may change depending on your calorie needs. The values here may not be 100% accurate because the recipes have not been professionally evaluated nor have they been evaluated by the U.S. FDA.