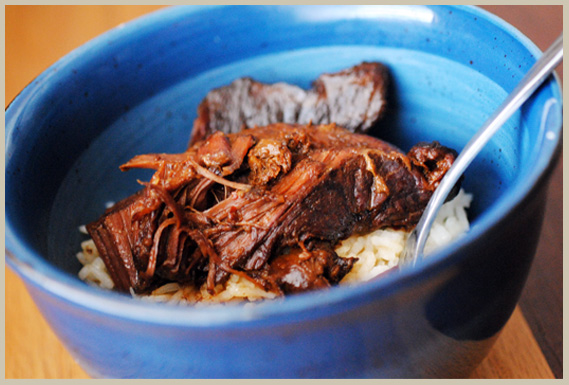 For me, this is a good solid comfort food with perfect timing. I made this on a day where my allergies couldn't have been any worse. The last thing I wanted to do when I got home was cook dinner. That is why I love my crock pot so much. It's used and abused like no other.  I parked my backside on the couch with a hot cup of tea in hand while these finished up.
Boneless Ribs are a staple here in my house. I make them a lot of different ways and they taste completely different each time. I'll share a couple of different ways as we go along I'm sure!
When you look for boneless ribs in the grocery store, they may be under a couple of different names. In my grocery store, they usually call them either "country style" or "Texas style". Just be sure they are boneless beef. On to the recipe...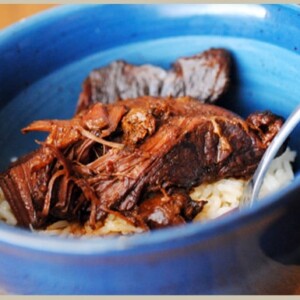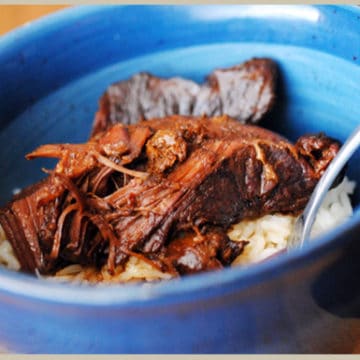 Sweet & Spicy Asian Boneless Ribs
Instructions
Place ribs in the crock pot.

In a small bowl combine all other ingredients except corn starch. Pour over the ribs.

Cook on low for 8 hours.

Transfer the ribs to a separate bowl and cover with foil. Careful! They will fall apart on you (because they're that good)!

Skim the fat from the remaining liquid and discard.

Turn the crock pot on high and in a small bowl, whisk together the cornstarch and ¼ cup of cold water until smooth and pour into liquid. Whisk until the sauce thickens and pour over ribs.
Nutrition
Nutrition Facts
Sweet & Spicy Asian Boneless Ribs
Serving Size
1 /12 of recipe
Amount per Serving
% Daily Value*
* Percent Daily Values are based on a 2000 calorie diet.
Have you tried this recipe?
Please let us know how it was in the comments or tag us on Instagram @sweetlysplendid!