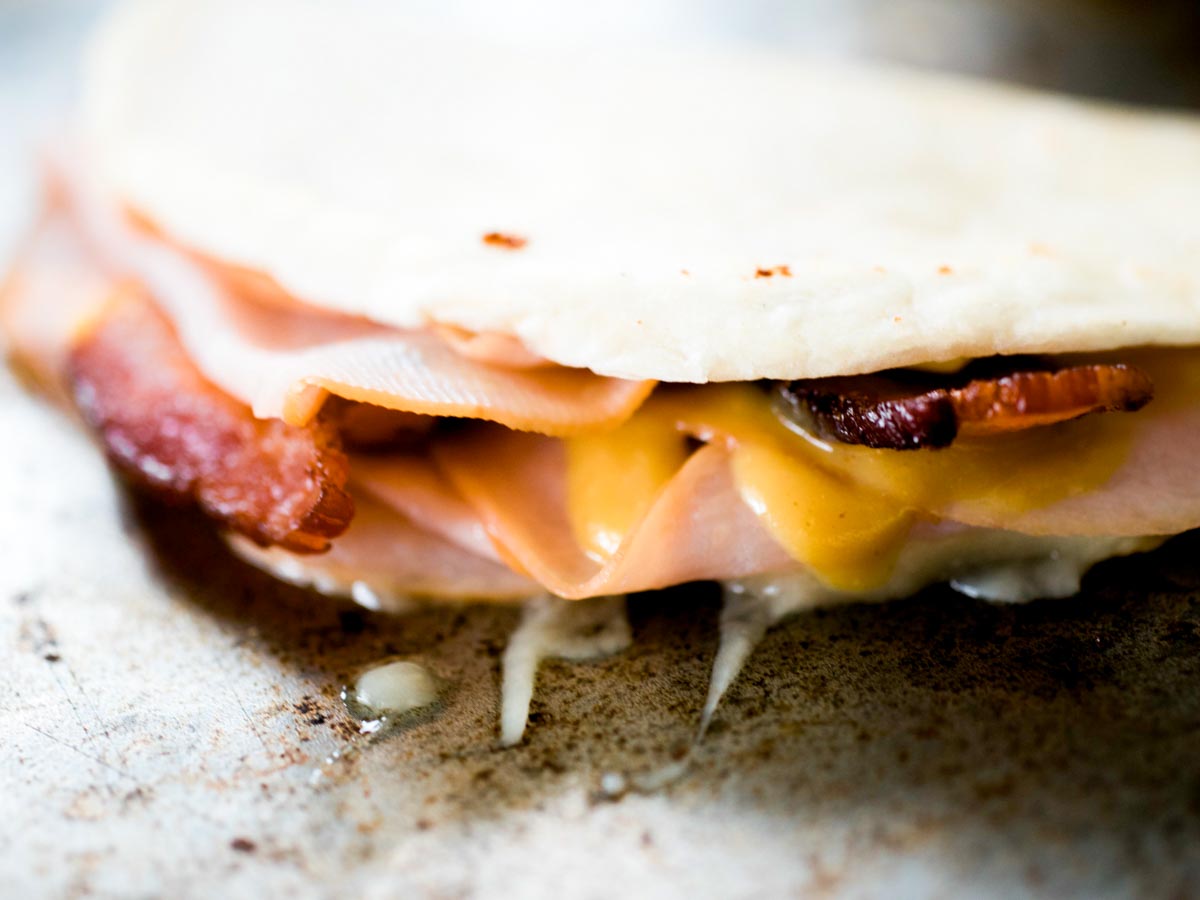 So this recipe came about by accident. First, there is a sandwich similar to this that both my husband and I love from a local deli. I pack my husband's lunch every day and I had started making him a sandwich that was a take on our favorite from the deli. Some minor changes, but still delicious.
One day, in all of my rushed chaos of the morning, I realized that I had forgotten to buy bread for his sandwiches. Well, let's be honest here that there are ALWAYS tortillas in my house. I figured it would at least do for that day and I could go get some bread that afternoon. I warned my husband and sent him on his way for the day.
Fast forward to lunch time that day and I get a snapchat from him with a picture of the quesadilla and a caption that said "MMMMMM!!!!" He told me it was delicious and he wanted me to start making these everyday for a while. That's saying a lot! He's the pickiest eater I've ever met and cooking for him on a daily basis is definitely a challenge. To find something he really likes is rare so I was really excited. He raved about it when he got home and said, "You really have to make it for yourself and try!" So I did. And it was as delicious as he said. I added the honey mustard to mine, but his goes without so you can choose what you like best for yourself! Add some Smoked Baked Beans to your plate for a complete lunch.
Have extra Smoked Chicken Thighs? This would be delicious meat to add to your quesadilla too. I also suggest dipping your quesadillas into my Smoked White Queso Dip.
Did you enjoy this smoked recipe? If so, check out more recipes I am recommending.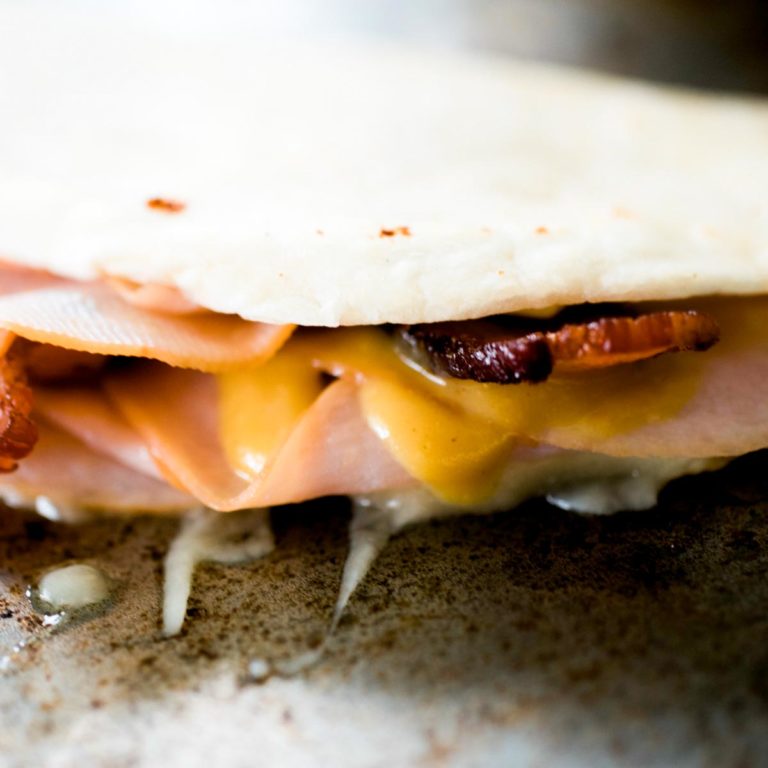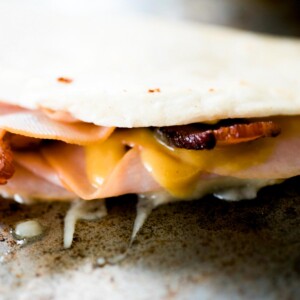 Smoked Turkey Pepper Jack Quesadilla
Ingredients
1

taco size tortilla

6

slices

of smoked turkey

2

slices

of center cut bacon

2

slices

of pepper jack cheese

1

tablespoon

Jack Daniel's honey mustard
Instructions
Cook both slices of bacon in a small skillet.

Remove bacon from skillet and drain bacon on paper towel.

Add tortilla to skillet and on one side of the tortilla, layer 1 slice of cheese, topped with 3 slices of turkey, followed by both slices of bacon, topped with honey mustard, the remaining slices of turkey, and then the last slice of cheese.

Fold the empty half of the tortilla over the filling.

Cook tortilla over medium-low heat for 2 minutes.

Flip and cook for 2 minutes on the other side.

Remove from pan and enjoy!
Nutrition
Nutrition Facts
Smoked Turkey Pepper Jack Quesadilla
Amount per Serving
% Daily Value*
* Percent Daily Values are based on a 2000 calorie diet.
Have you tried this recipe?
Please let us know how it was in the comments or tag us on Instagram @sweetlysplendid!