Cottage pie is a simple dish that is the perfect family meal because it is inexpensive and filling. The ingredients are often on hand and you can even use leftovers when making it.
We'll go into the details on what to serve with cottage pie that your whole family will love.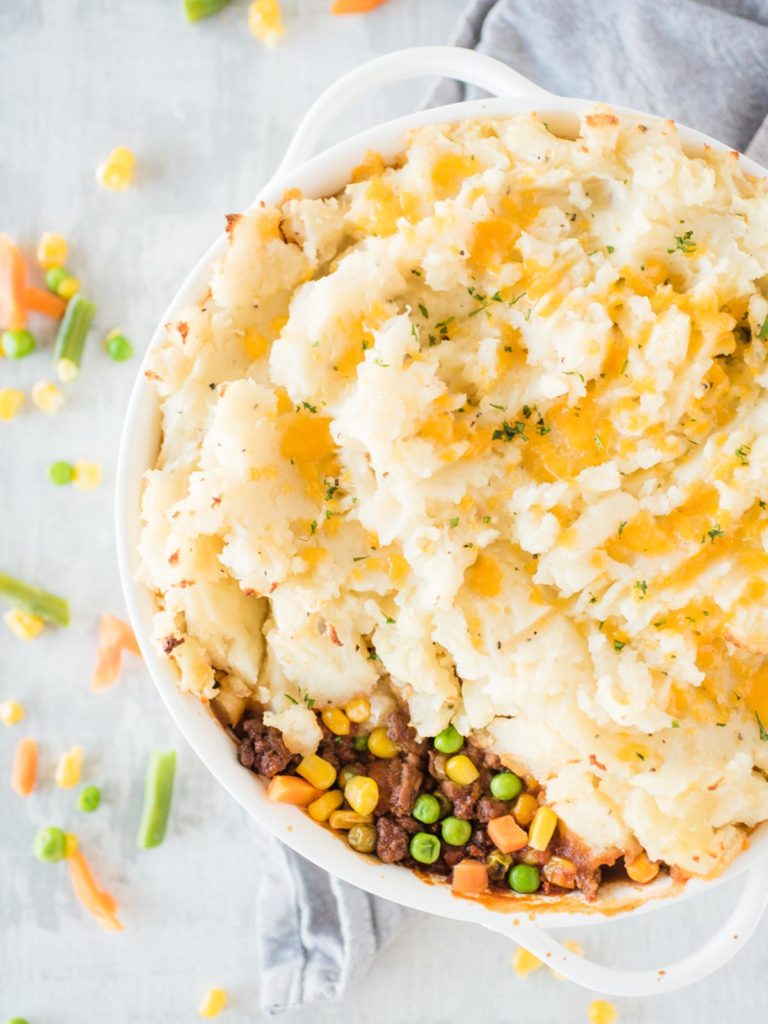 This post may contain affiliate links. This means if you decide to purchase through my link, I may earn a very small commission at no additional cost to you.
When you're craving a meaty dinner that doubles as comfort food, a savory cottage pie is perfect. It's perfect for sharing especially in the colder months. Check out these 12 side dishes to pair with a cottage pie. You'll be confident you're serving your family a well-rounded meal.
Cottage pie is a hearty main dish that is a complete perfect meal all on its own. You can easily serve this on it's own. It has creamy mashed potatoes, yummy veggies (no mushy peas here!), and a meat filling.
If you're looking for the perfect side dish to go along with it, I have a few recommendations. You don't need heavy sides for it. But it's a great way to get in a few extra veggies or some bread for soaking up the gravy.
Cottage Pie vs Shepherd's Pie
There is one main difference between cottage pie and shepherd's pie. It's all about the meat and where they come from!
While the two share characteristics and are very similar, they are actually different.
While they both originated in the 18th century, cottage pie is a British dish while traditional shepherd's pie comes from Ireland.
Origination is not the only difference between the two. Cottage pie is specifically using a ground beef mixture (a lot of people like to use leftover roast beef). Shepherd's pie uses ground lamb meat, hence the shepherd part of it's name.
Both are great options that consist of delicious vegetables and meat in a rich gravy. They are then topped with buttery mashed potatoes.
How did cottage pie get its name?
The term "cottage" refers to the small homes of rural workers in the 18th century. The dish originated as a way to use up leftover meat. Cottage pie was often referred to any sort of pie that used meat with a potato topping.
The pie part of the name comes from the style of dish. The potatoes are the "crust" as apposed to a pastry style crust.
Is cottage pie Irish
England is actually where cottage pie originated, while Shepherd's Pie is said to have originated in Ireland.
Both cottage pie and shepherd's pie are similar dishes. Cottage pie is most often associated with the British while shepherd's pie is mostly associated with the Irish.
Do you serve gravy with cottage pie
Gravy is actually already incorporated into the vegetable and meat filling of this meaty dish so there's no need to serve it with additional gravy. When you take a large scoop of the pie, you'll get a great gravy that gets spread with the mashed potato topping.
Most cottage pie recipes call for things like worcestershire sauce, balsamic vinegar, red wine, or beef broth to give it a deep, unique flavor.
Can Cottage pie be frozen
​Cottage pie can be frozen and actually makes an excellent freezer meal.
There are two ways to freeze a Cottage pie.
Prepare the Cottage pie in a baking dish and then before baking it, wrap it tightly in saran wrap, followed by foil, and put it in the freezer.
Alternatively, you can bake your cottage pie and allow it to cool completely, then seal it up completely with plastic wrap, followed by foil.
You can freeze your Cottage pie for up to 3 months. You can even take it a step further and vacuum seal the wrapped cottage pie to prevent any freezer burn and keep it fresh.
FAQs about cottage pie
Is cottage pie gluten free?
Cottage pie is filled with potatoes, beef and veggies so it would seem that it would check all the boxes of a gluten free recipe.

However, you do want to be on the lookout for anything that might be used to thicken the gravy that covers the savory veggies.

Flour does contain gluten and so if you are looking to produce a gluten-free meal, you can substitute it with cornstarch, arrow root or gluten-free flour.
Do you put cheese on cottage pie?
Traditional cottage pie does not include cheese. Probably because it was born from a food shortage.

However, over the years the recipes have been adapted to include a cheese topping. Both parmesan cheese and cheddar cheese are delicious sprinkled on top of the mashed potatoes.
Does cottage pie have tomatoes?
Cottage pie does not have tomatoes in a traditional recipe, but some do you use a small tablespoon of tomato paste in the gravy mix.
How to prepare an easy Cottage pie recipe
​If you're looking for an easy recipe for cottage pie, this one is my favorite!
You are really just going to follow some simple, easy steps to have a classic recipe.
1. Brown your ground beef with salt and pepper and add in all of your gravy components.
2. Mix in your vegetables and cook them through.
3. Pour the mixture into a baking dish and top with mashed potatoes.
4. Bake it in the oven for about 15 minutes until it's hot, bubbly, and the tips of the mashed potatoes just begin to become golden brown a bit.
That's it! It's perfect for a busy week nights and a big reason home cooks love it.
the best side dishes for cottage pie
If you're looking for a flavorful side dish to go with this hearty meal, there are a few great choices. With everything from brussel sprouts to bread recipes and green beans to Yorkshire pudding. Here are some different side dishes you can try with your cottage pie or shepherds pie.
It doesn't have to be complicated. You can have a super easy delicious side dish on the table in 20 minutes.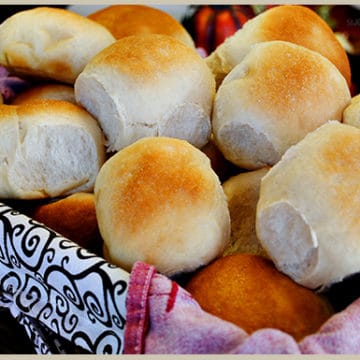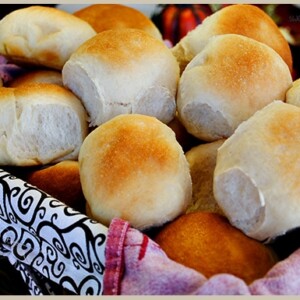 Dinner Rolls
These honey dinner rolls are perfect with the savory gravy of a cottage pie. Use the rolls to soak up all of the extra gravy left on your plate.
View Recipe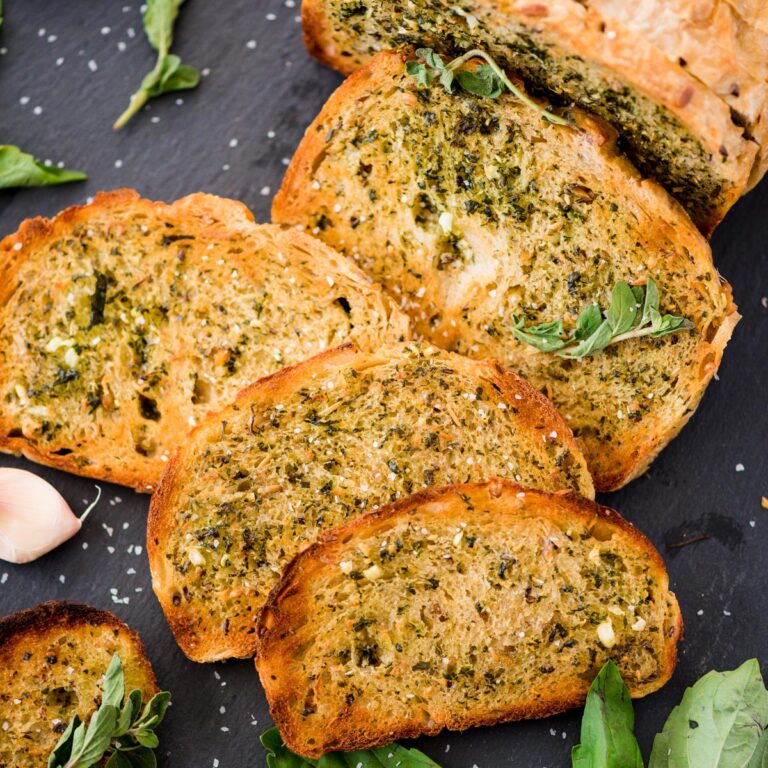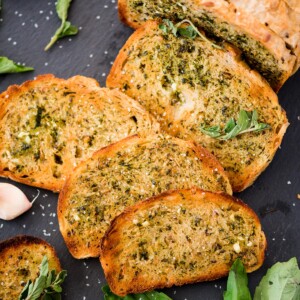 Garlic Bread
This easy garlic bread recipe uses any sliced bread you have at home. It's quick, easy to make, and ready before the cottage pie will be.
View Recipe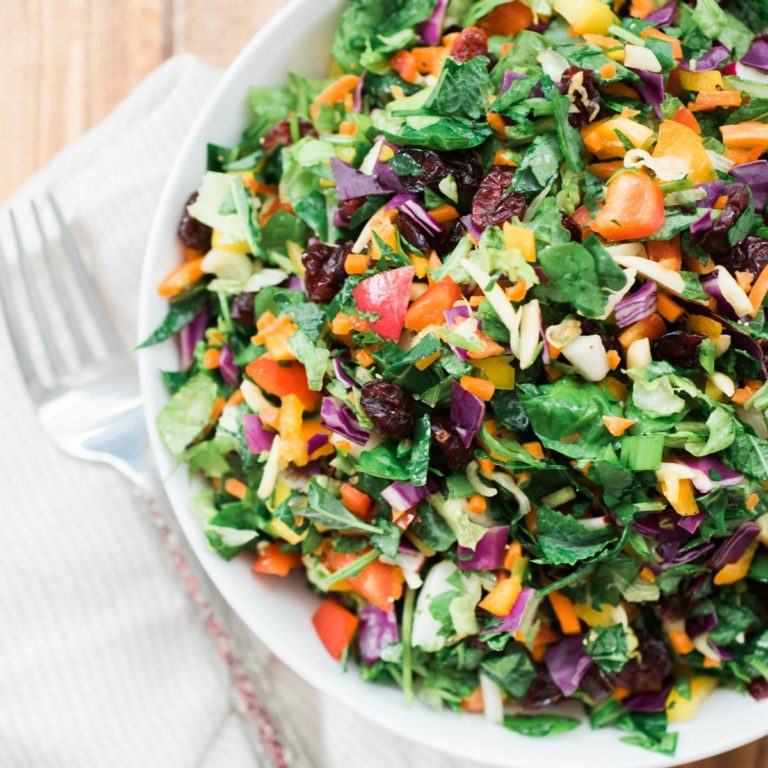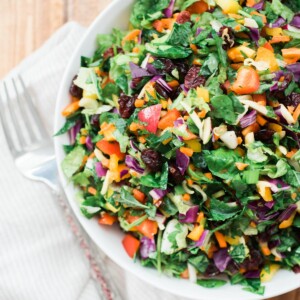 Green Salad
This delicious green salad is packed with a rainbow assortment of veggies and topped with a sweet honey apple cider vinaigrette. It pairs perfectly with the savory flavors of cottage pie.
View Recipe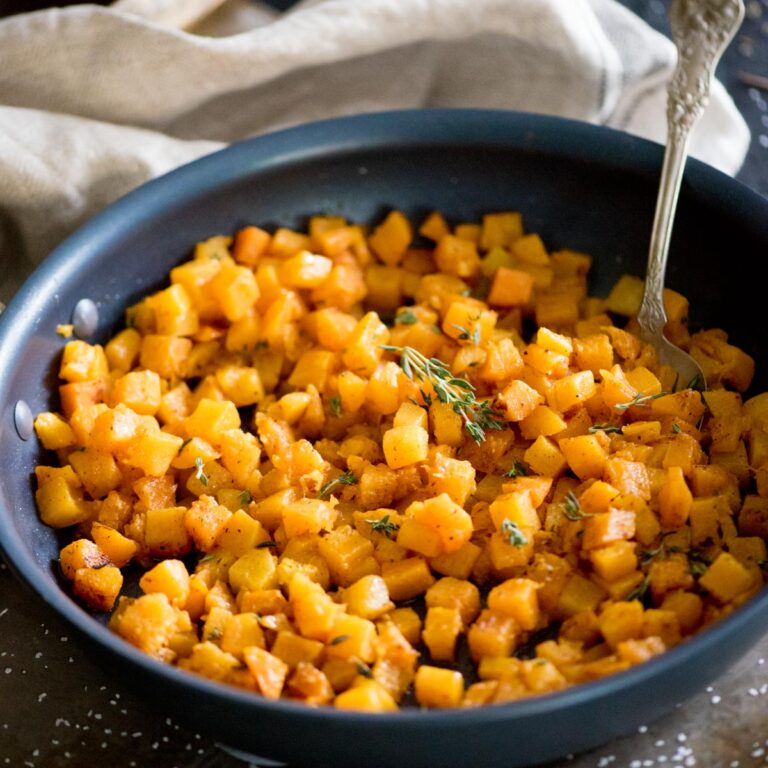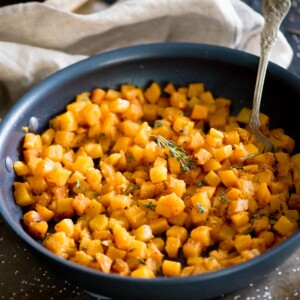 Sauteed Butternut Squash
A sauteed butternut squash recipe that's equal parts sweet and savory. It's simple, easy to make, and ready in under 15 minutes.
View Recipe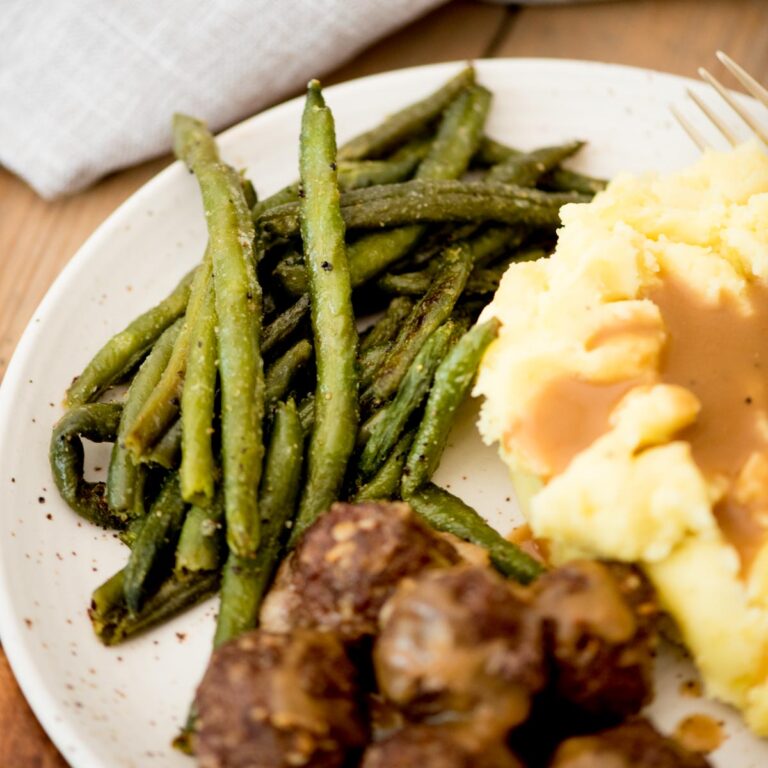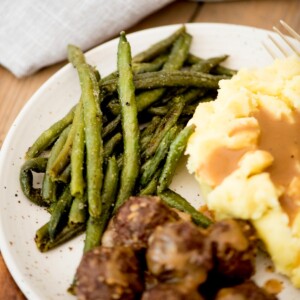 Roasted Green Beans
Once you know how to cook frozen green beans in the oven, you'll never look back. This simple recipe is a tasty way to turn frozen green beans into a delicious side dish.
View Recipe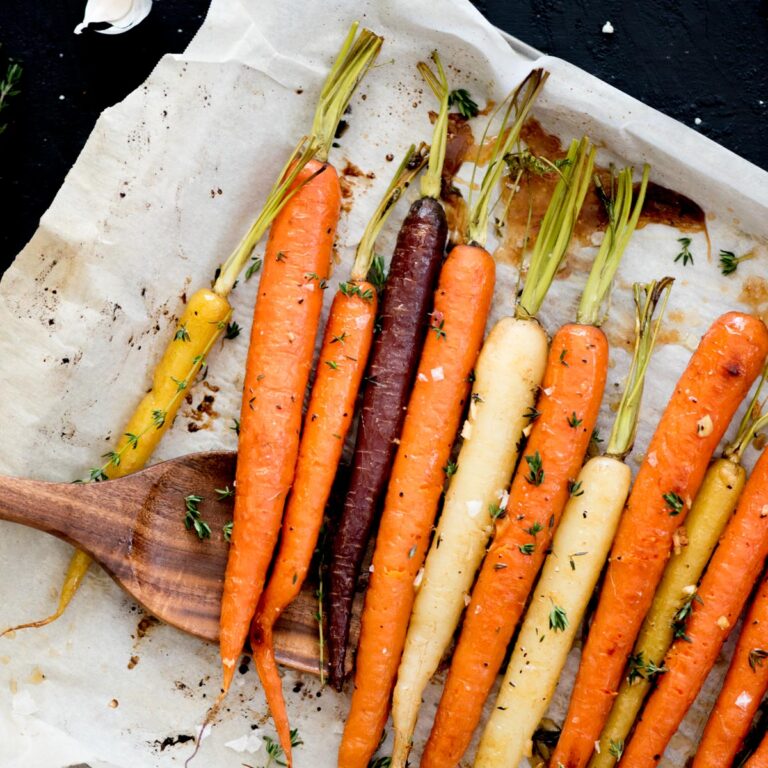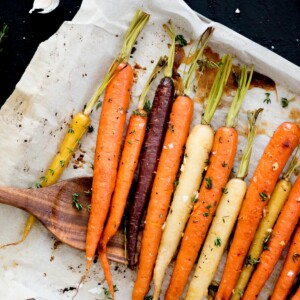 Delicious Roasted Carrots
Whole oven roasted garlic brown sugar carrots that are easy to make and topped with a little salt and thyme.
View Recipe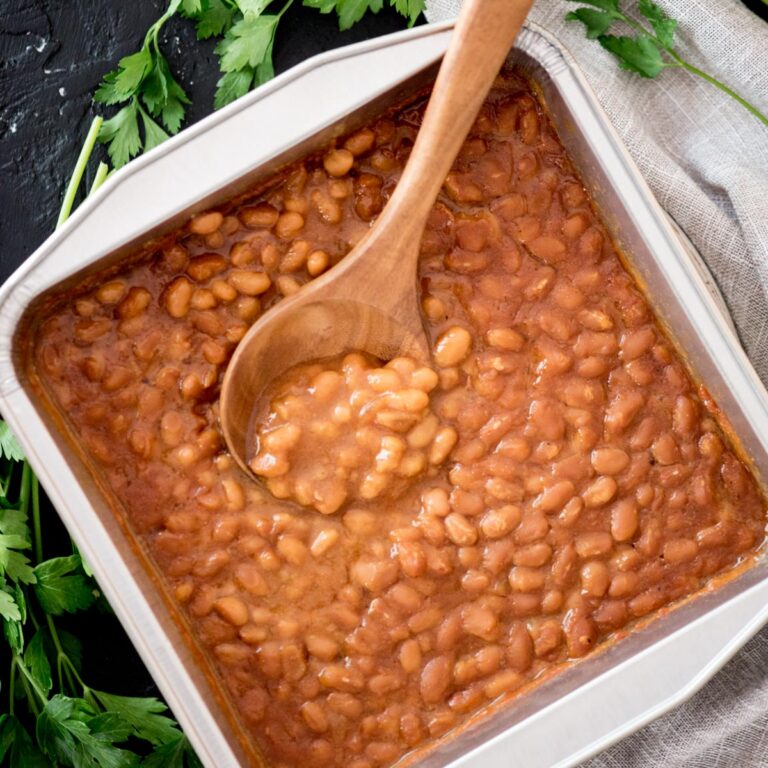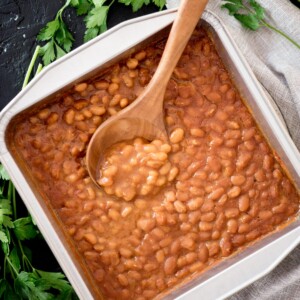 Baked Beans
Smoked Baked Beans bring so much flavor to the table. A quick and easy classic recipe that is perfect for barbecues and potluck dinners.
View Recipe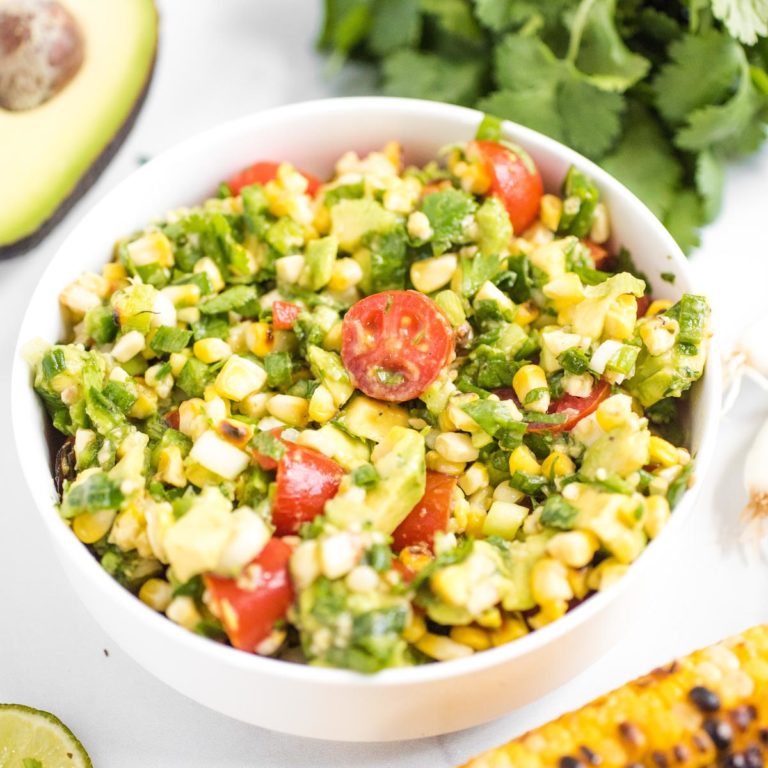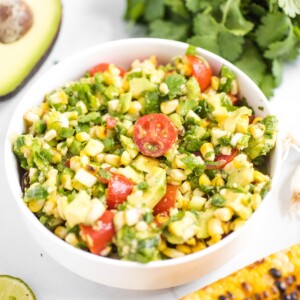 Corn Salad
Instead of plain corn as a side dish, change it up a little with this corn salad. It's packed with corn, avocados, and tomatoes for a bright side.
View Recipe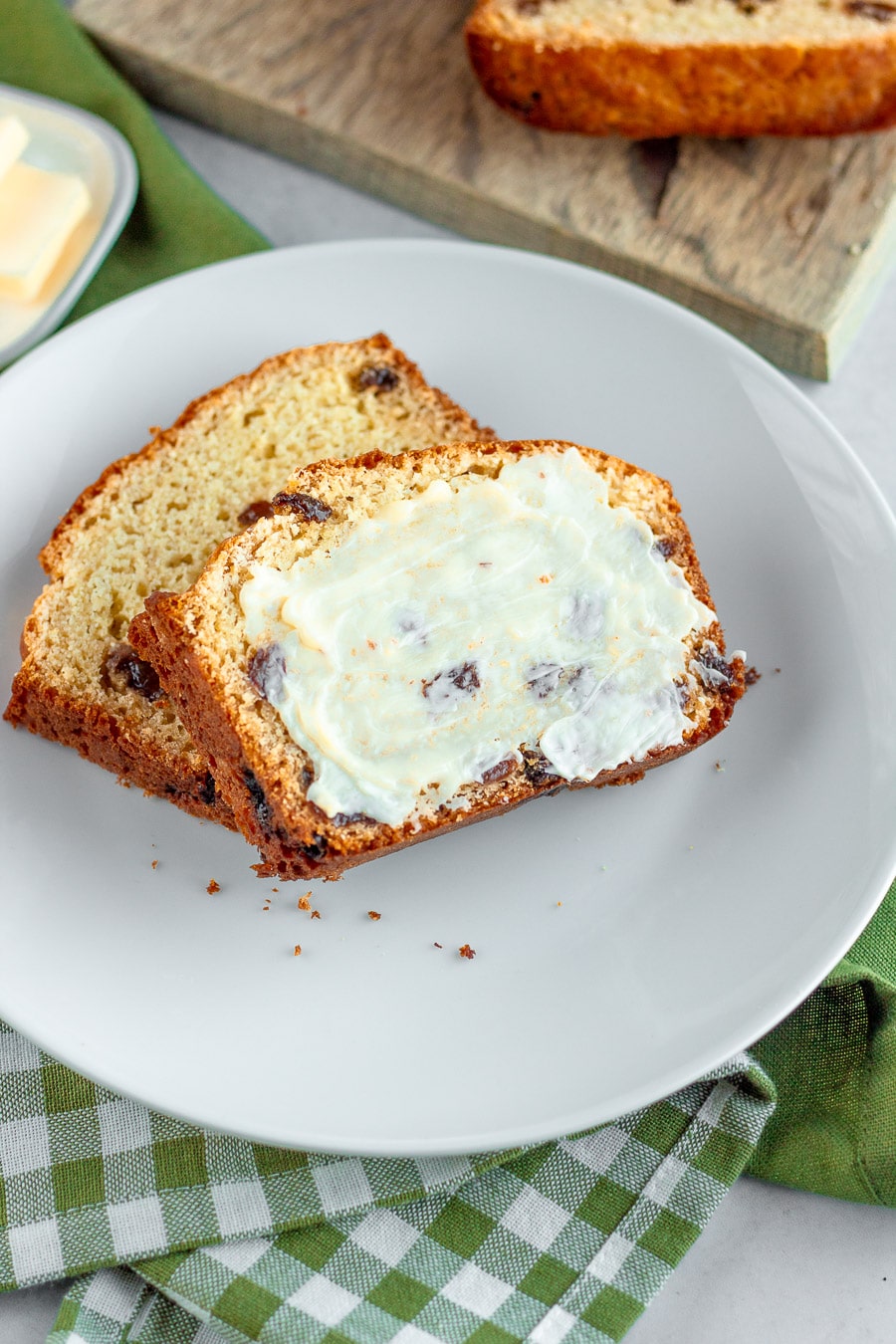 Irish Soda Bread
An easy Irish Soda Bread recipe. This quick bread uses baking soda rather than yeast.
View Recipe
Brussels Sprouts
Maple Balsamic Brussels Sprouts are sweet, tangy, and caramelized to perfection! If you're looking for an easy fall veggie recipe, this one is for you.
View Recipe
Goat Cheese Salad
This Strawberry Avocado Goat Cheese Salad is the perfect salad! Packed with fruit, cheese and veggies – it's delicious and easy to put together!
View Recipe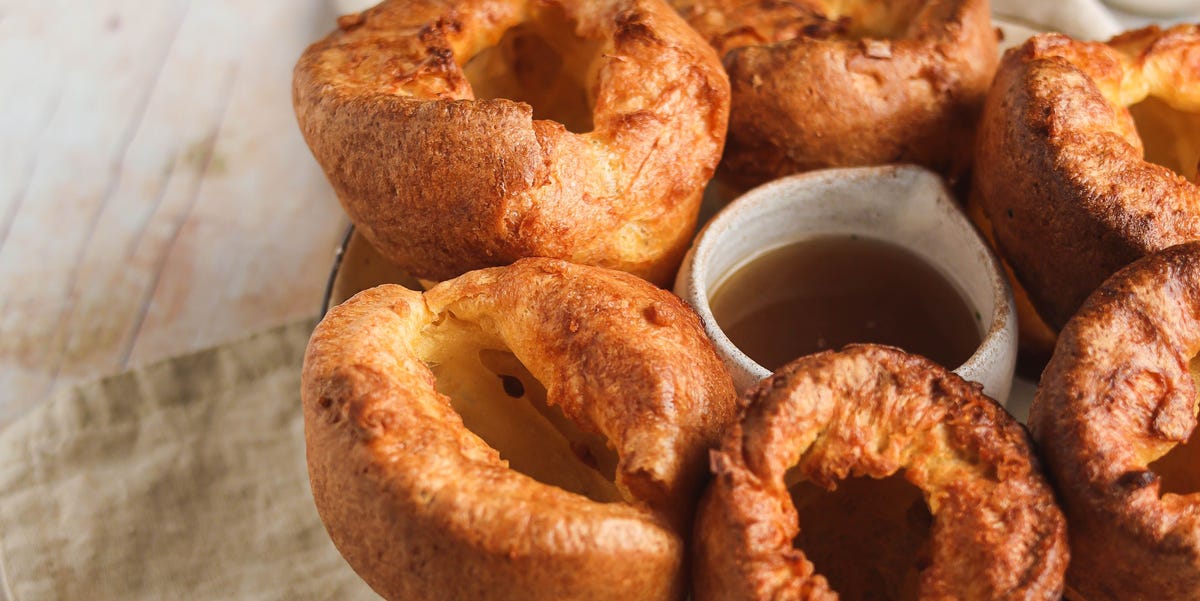 Classic Yorkshire Pudding
A classic Yorkshire pudding to make it a full British dinner. It goes great with cottage pie and everyone will love it.
View Recipe
What is your favorite side dish for cottage pie? Leave a comment below to let us know!