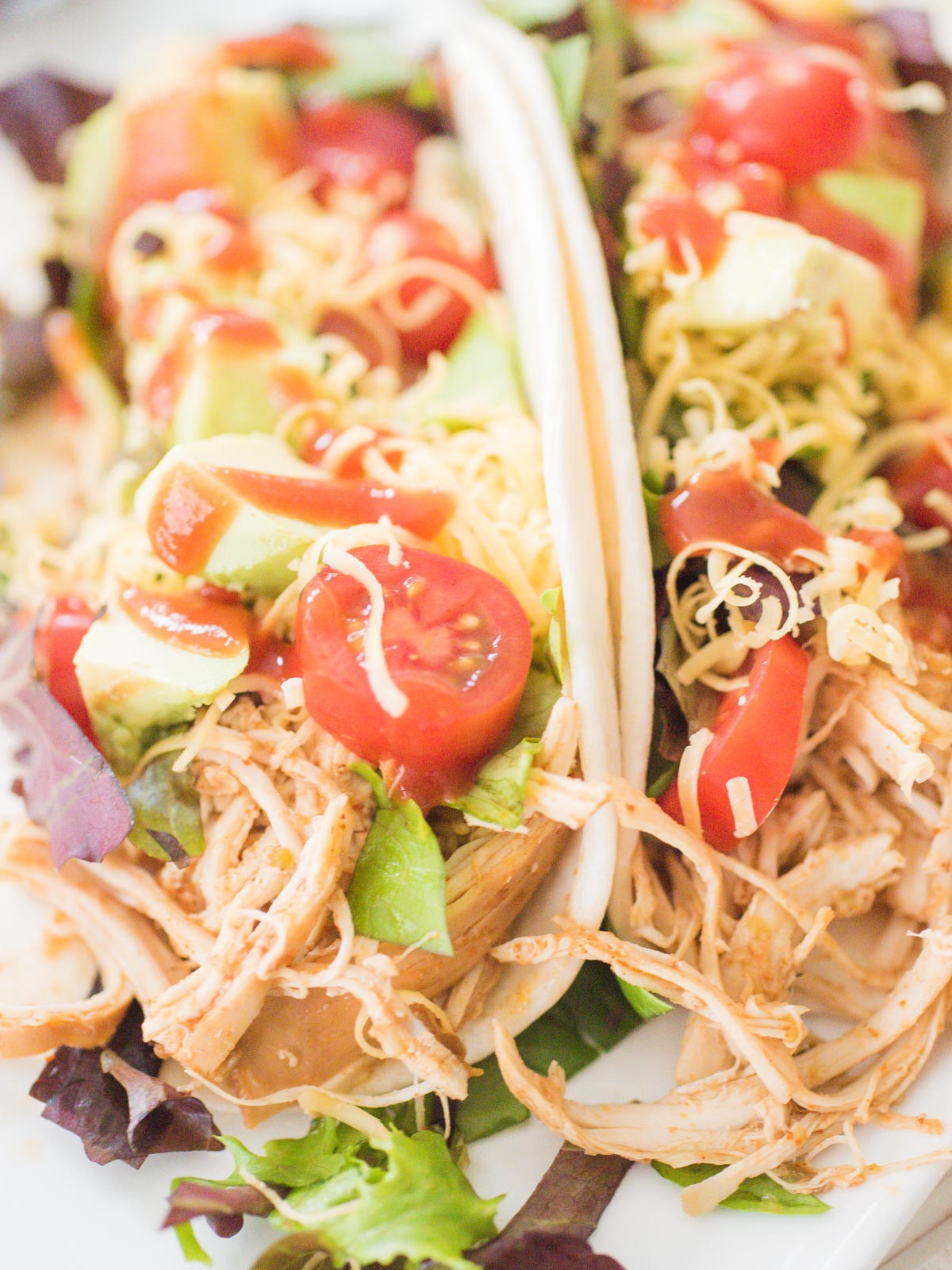 Life has been... hectic. Chaotic. Crazy. Rushed. Busy. You name it. Owning your own business has it's perks, don't get me wrong, but oh man, when they say it'll run you down, they weren't wrong. For those of you who don't know, my husband and I own a security products company (I'd rather not go into the technical details of what we do) with his aunt and uncle. Although being busy is a good problem to have, some days it just flat out makes me want to pull all of my hair out. It means being completely exhausted, no social life, 24/7 access to customers, and nonstop working, planning, marketing, and hustling.
Like I said, it definitely has it's perks and I love what we do, but lately I'd love to take a breather! I'm spending at least one weekend a month in New Mexico with family and the other three 50% working and 50% working on the house. I started acupuncture almost 2 months ago and boy has that made a difference! I can actually fell my mind slowing down when I'm at my appointments. Even if you're afraid of needles, I highly encourage it! I rarely ever feel the needle. When I say feel, it's not even a prick or poke. It's a sensation in the area it is in similar to your foot/hand/arm falling asleep. My acupuncturist is a pretty nice guy too so I know that helps. I went in with insane allergies & the beginnings of a migraine a few weeks back and left feeling 100% back to normal.
Anyway, the original point of my rambling was that life has been busy. Busy meaning that my crockpot is getting used and abused. This meal came from a morning where I was headed off to appointments and knew that there wouldn't be time to make dinner that night. As much as I enjoy that we've moved back into the city and having food delivery so readily available, my bank account and my waistline don't appreciate it! I plan on doing a lot of freezer meals soon and I will post those up here as I go.
I found some chicken in the freezer, threw it in the crockpot along with the rest of the ingredients. When I got home, the entire house smelled amazing. I was starving and couldn't wait to eat! It was nice to have it immediately available. It's fairly often that my husband gets home pretty late because of the whole too much work not enough people thing we have going right now. Having something warm and in the crockpot allowed me to eat and still have it ready for him when he got home.
This can also easily be made into a freezer meal. Add all the ingredients to a large freezer gallon zippy and lay flat in freezer. When ready to cook, add to the crockpot and cook for 6 hours.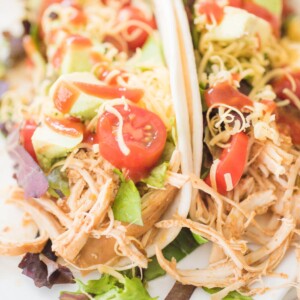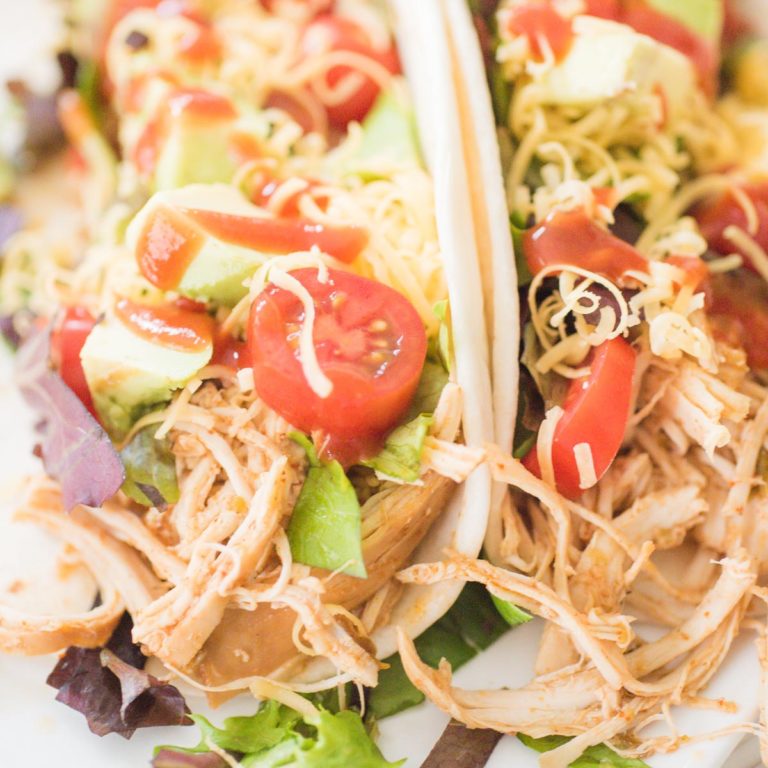 Crockpot Chicken Tacos
Ingredients
3

large or 4 medium chicken breasts

¼

cup

roasted green chiles

chopped

¼

cup

taco seasoning

4

garlic cloves

⅛

tsp

liquid smoke

¼

cup

taco sauce

Flour tortillas or crunchy shells

Your favorite taco toppings

lettuce, tomatoes, avocado, etc.
Instructions
Place all ingredients in the crockpot.

Turn crockpot on low for 4-6 hours (4hrs if chicken is thawed, 6 if frozen)

Once cooked, remove the lid and shred with two forks. The meat should fall apart very easily.

Serve in a warm tortilla or shell topped with your favorite taco toppings!
Nutrition
Nutrition Facts
Crockpot Chicken Tacos
Serving Size
1 /6th of recipe
Amount per Serving
% Daily Value*
* Percent Daily Values are based on a 2000 calorie diet.
Have you tried this recipe?
Please let us know how it was in the comments or tag us on Instagram @sweetlysplendid!