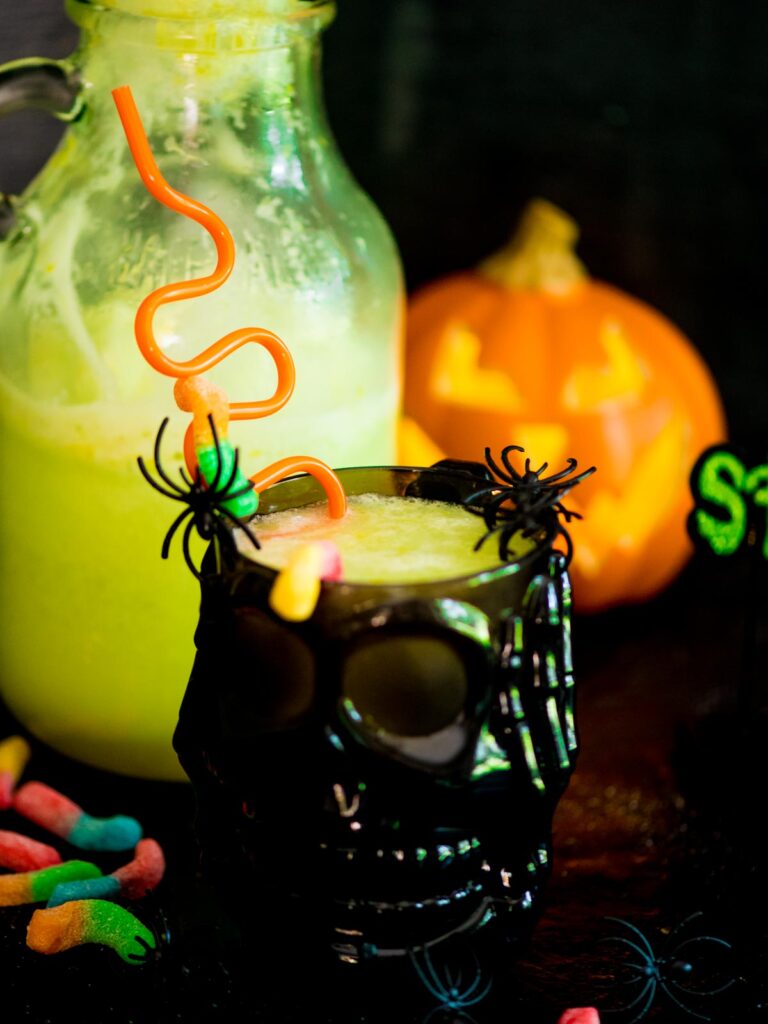 What is Bug Juice?
So maybe it doesn't actually include bugs, but it looks a shade of green that bugs would love. Bug Juice recipes are the perfect bug themed food for your Halloween party or for a spooky treat for the kids.
Remember, you can always make some creepy, bug filled ice cubes by taking some plastic bugs, washing them, and putting them in ice cube trays. They would be the perfect addition to your bug juice. This also works perfectly for a camping or bug themed birthday party.
This would look so cute served up in a punch bowl sitting in ice covered in plastic bugs and gummy worms!
Is Bug Juice Made of Bugs?
No, bug juice is not made of actual bugs. It's just a fun twist on the Halloween fun!
What is Bug Juice Drink Made Of?
Frozen Limeade – You can substitute frozen lemonade or frozen orange juice.
Sprite – Sprite Zero, ginger ale, and 7 Up all work well.
Lime Sherbet – If using frozen lemonade, you can replace this with lemon sherbet or orange sherbet with frozen orange juice.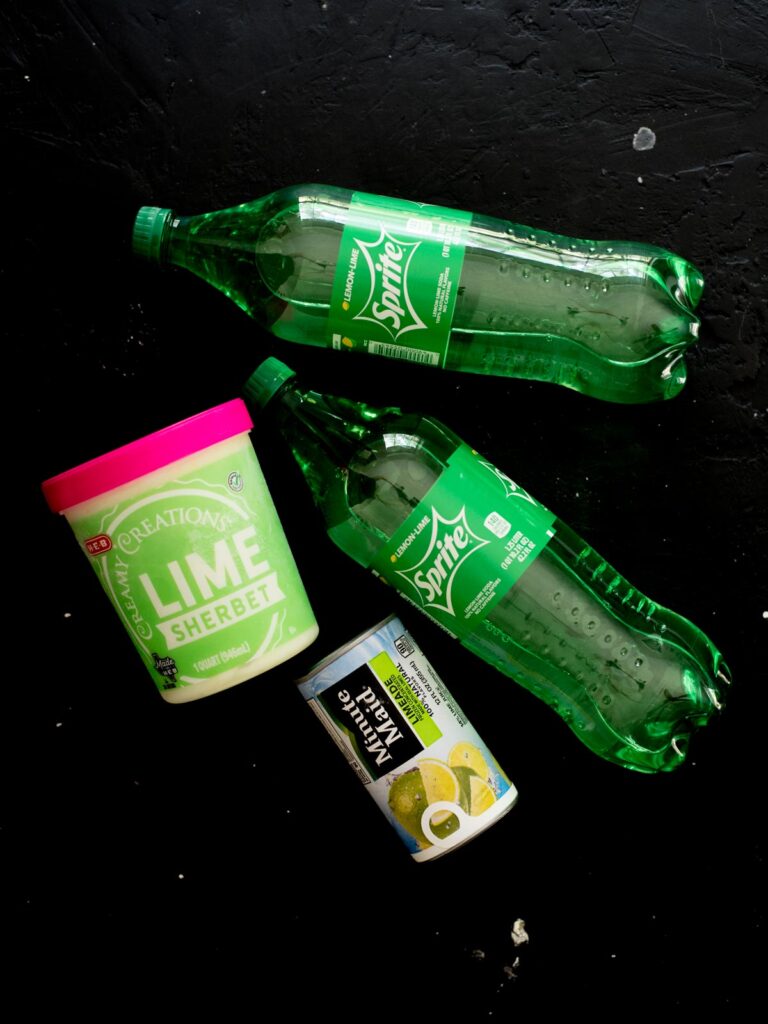 How to make a Bug Juice Drink
Open the frozen limeade container and add it to the punch bowl or pitcher you'll be serving from.
Pour the sprite into the container over the frozen limeade. It'll begin to melt and that's okay. Pour the entire amount into the container.
Add the limeade and Sprite mixture to the refrigerator until you're ready to serve the bug juice. You'll want it cold and not frozen.
When you're ready to serve, scoop your sherbet into the limeade and Sprite and serve immediately.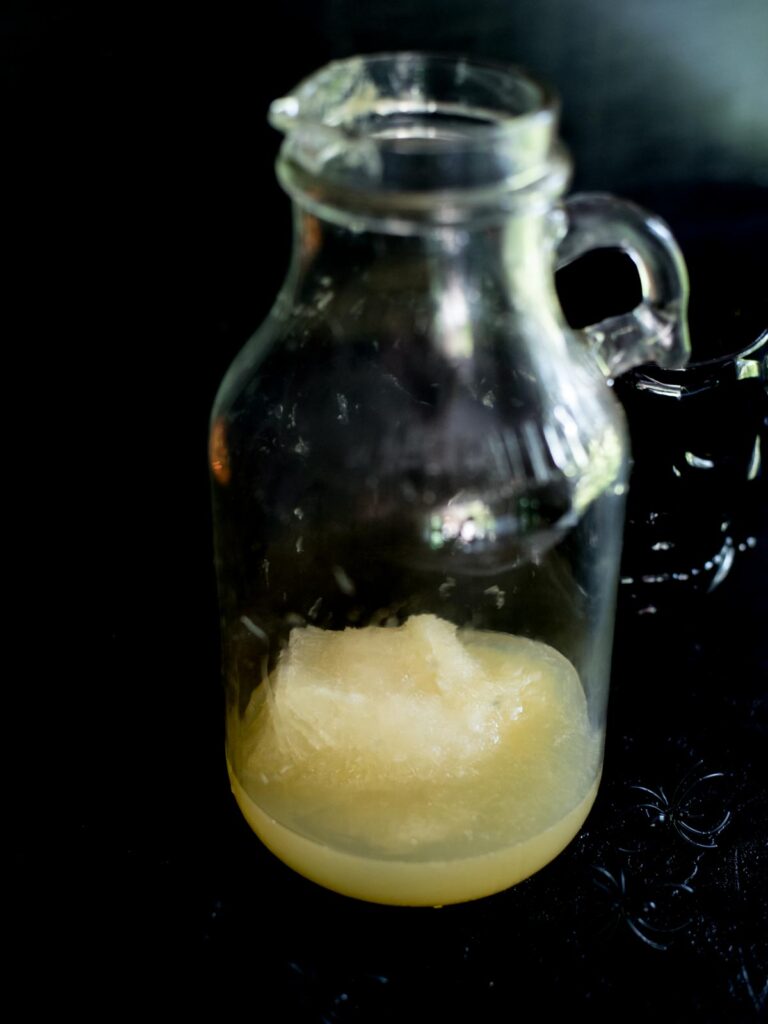 Bug Juice Drink Variations
You can make this in various flavors including lemon and orange. By using frozen lemonade with lemon sherbet and frozen orange juice with orange sherbet. You could also make a cherry limeade version by using frozen limeade and cherry sherbet.
Can this Bug Juice recipe be made ahead of time?
No. Your Sprite will begin to lose its carbonation if you prepare it too far in advance and the sherbet needs to be added immediately before serving.
How to Store Bug Juice
Store the Sprite and limeade mixture in a pitcher or punch bowl in the refrigerator the same day you plan to serve the Bug Juice.
How long do Bug Juice recipes last in the fridge?
Bug Juice recipes need to be made the same day you will be serving them. The Sprite and Limeade mixture can be made and stored in the fridge the same day, but once the sherbet is added, do not return it to the fridge for storing.
Bug Themed Food Serving Suggestions
Fun ways to serve Bug Juice include adding your favorite gummy worms or other edible bugs to the punch bowl. You can also freeze plastic spiders and bugs into ice cubs and serve them in glasses with your punch. For a spooky serving station, you can use dry ice!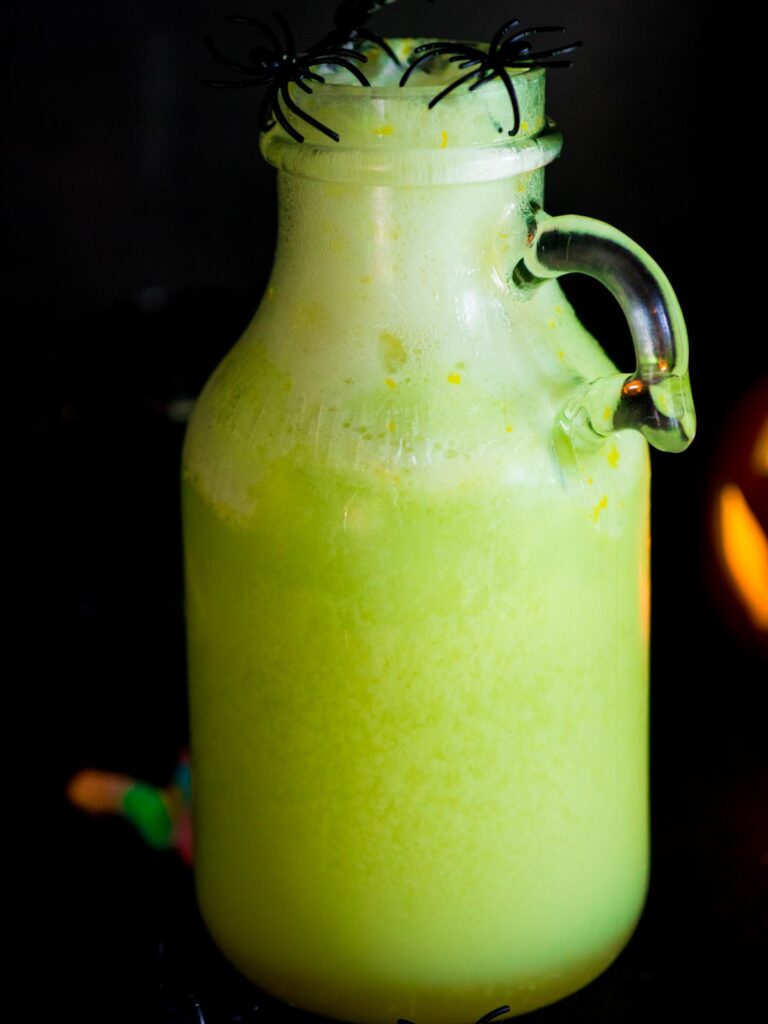 Other Favorite Recipes to Try
Bug Juice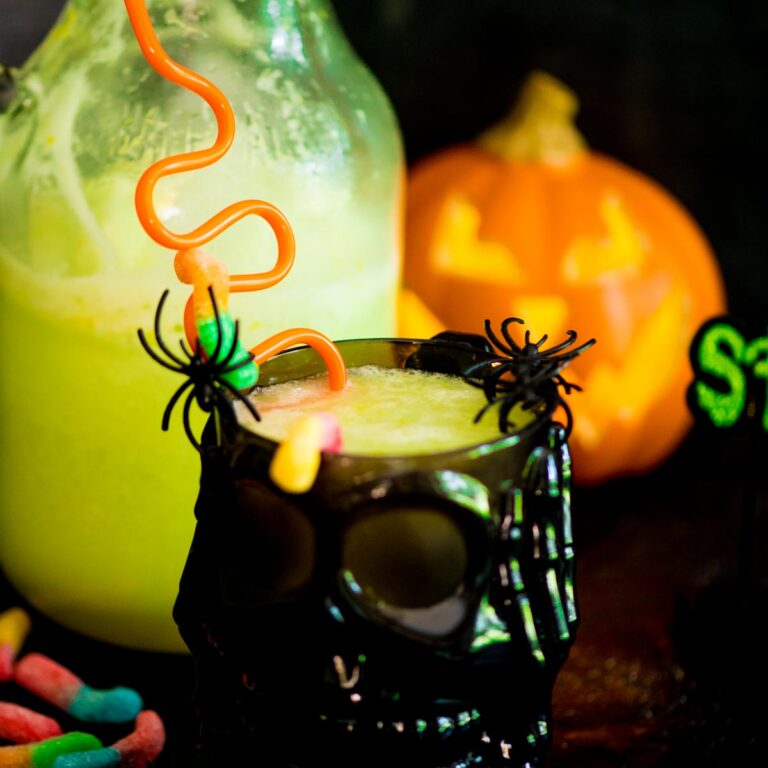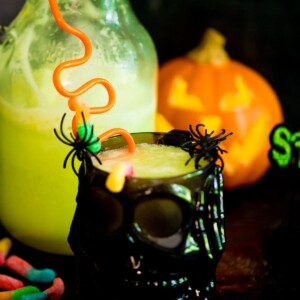 Instructions
Take frozen limade and add to your punch bowl or pitcher.

Add Sprite into container.

Place juice into refrigerator until ready to serve.

When ready to serve, add your lime sherbet.

Serve immediately.
Notes
WW Freestyle Points: 5
Nutrition
Serving:
1
/10
,
Calories:
116
kcal
,
Carbohydrates:
31
g
,
Protein:
0
g
,
Fat:
0
g
,
Saturated Fat:
0
g
,
Polyunsaturated Fat:
0
g
,
Trans Fat:
0
g
,
Cholesterol:
0
mg
,
Sodium:
38
mg
,
Fiber:
0
g
,
Sugar:
27
g
Nutrition information is automatically calculated, so should only be used as an approximation.