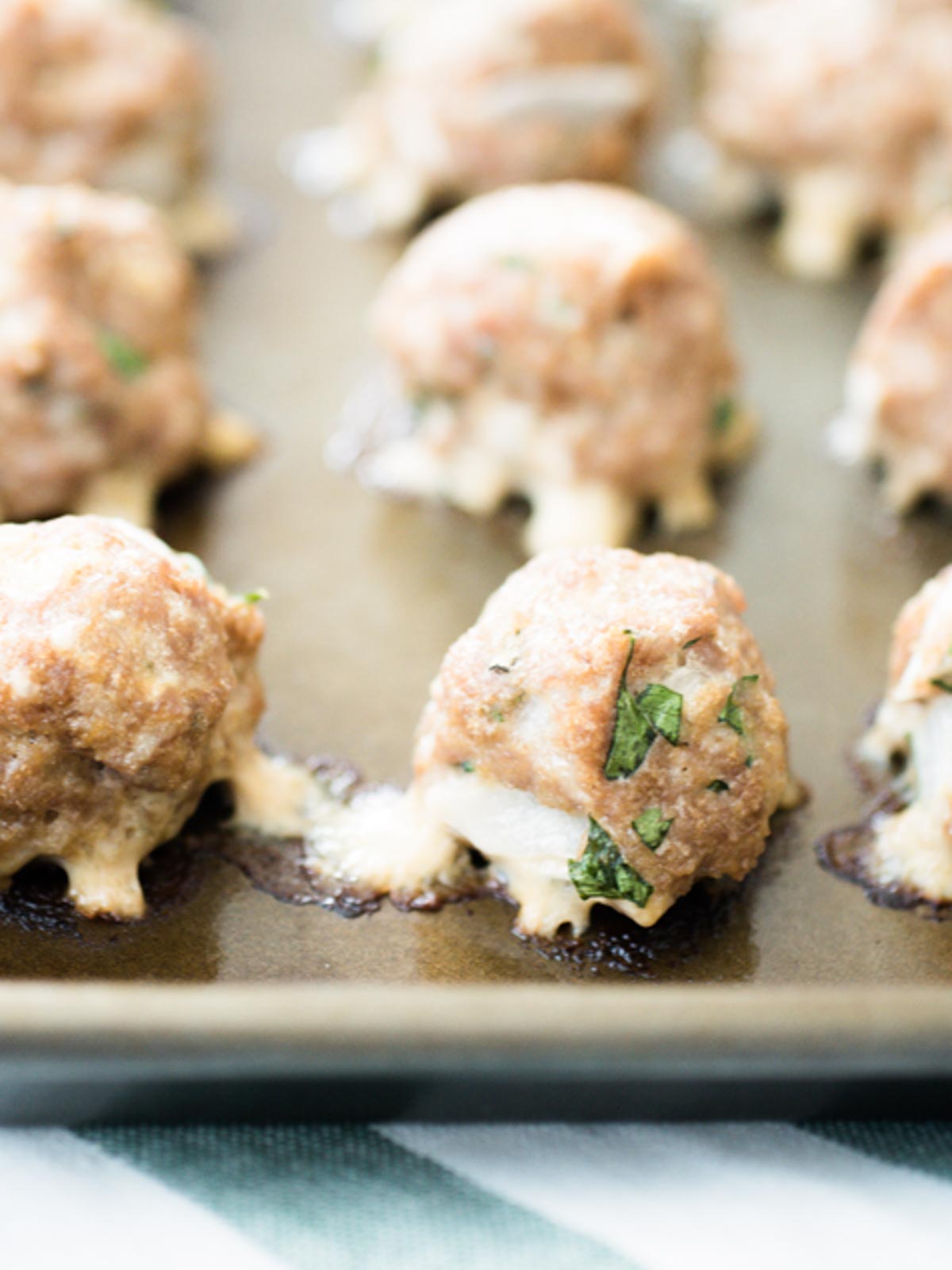 Meatballs are such a versatile food. They can be anything from a finger food, to a sandwich, added to a casserole, to an addition to pasta. They really can be included in so many things. I wanted to provide another meatball recipe that not only was oven baked rather than fried, but included turkey rather than beef. Sometimes when you just exchange turkey for beef, your final product sometimes will lack flavor.
It was my goal with these guys to be sure that with the lack fat, they didn't lack flavor. I feel like these succeeded in that, but remember that you can always add or subtract any seasonings and spices that suit your tastes to customize them in a way you and your family love.
One thing that I like to do with these Oven Baked Turkey Meatballs is make a large batch and freeze them. They make a wonderful freezer meal. If you freeze them on a cookie sheet, once they are frozen you can put them in a large freezer zippie and just grab as many out as you'd like. It's a great way to be meal-prepped without actually spending a day doing meal prep.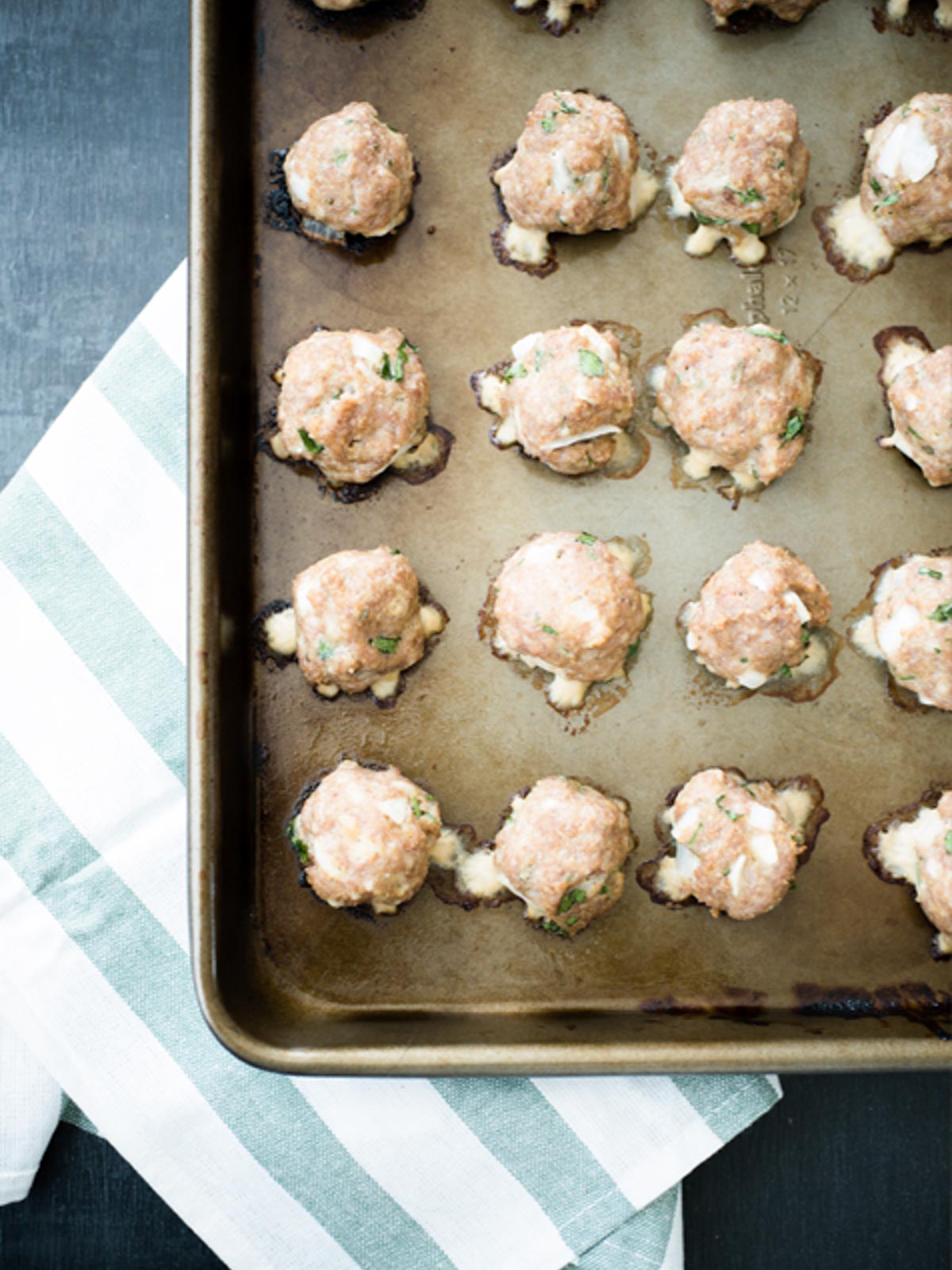 One item that I've included in these is cayenne pepper. This is a spice you can choose to omit entirely (if you want no spice) or amp it up (if you love spicy!) I feel like with the measurement I've used in the recipe as published below, it doesn't make them spicy, but adds a depth of flavor. Since it's Fall, I also included sage. I love sage and always equate it with Fall. Since it runs through a lot of my Thanksgiving recipes, my brain feels like sage = Fall! I have an upcoming recipe for a stuff acorn squash that includes sage and it is DEEEEEEELICIOUS. I can't wait to share it with y'all.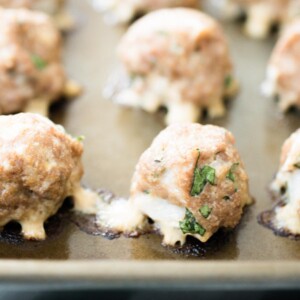 Oven Baked Turkey Meatballs
Ingredients
3

lbs

99% fat free ground turkey3 eggs

beaten1 cup Italian seasoned bread crumbs1 ½ tsp paprika1 tsp cayenne pepper1 tbsp + 1 tsp dried sage (or 4 tbsp fresh)1 cup onion, finely diced3 garlic cloves, minced½ cup fresh parsley1 cup Parmesan cheesepinch of salt & pepper
Instructions
Preheat oven to 350°F.

In a large mixing bowl, combine bread crumbs, spices, onion, garlic, and Parmesan cheese.

Add in ground turkey and using your hands, gently combine the turkey into the mixture. Don't over mix.

Once that is mixed, add in the eggs and mix to combine.

Using a cookie scoop, scoop onto a cookie sheet. If you don't have a cookie scoop, you can also measure out about 1 ½ tbsp and roll into balls before adding to cookie sheet.

Place in oven and bake for 20-23 minutes or until it reaches 165°F internal temp.
Notes
If you are freezing the meatballs, allow them to cool completely before freezing. Freeze them separated on a cookie sheet, and once frozen add to a freezer-safe zip-top bag. To reheat, I recommend placing them on a baking sheet and warming them in the oven.
Nutrition
Nutrition Facts
Oven Baked Turkey Meatballs
Amount per Serving
% Daily Value*
* Percent Daily Values are based on a 2000 calorie diet.
Have you tried this recipe?
Please let us know how it was in the comments or tag us on Instagram @sweetlysplendid!