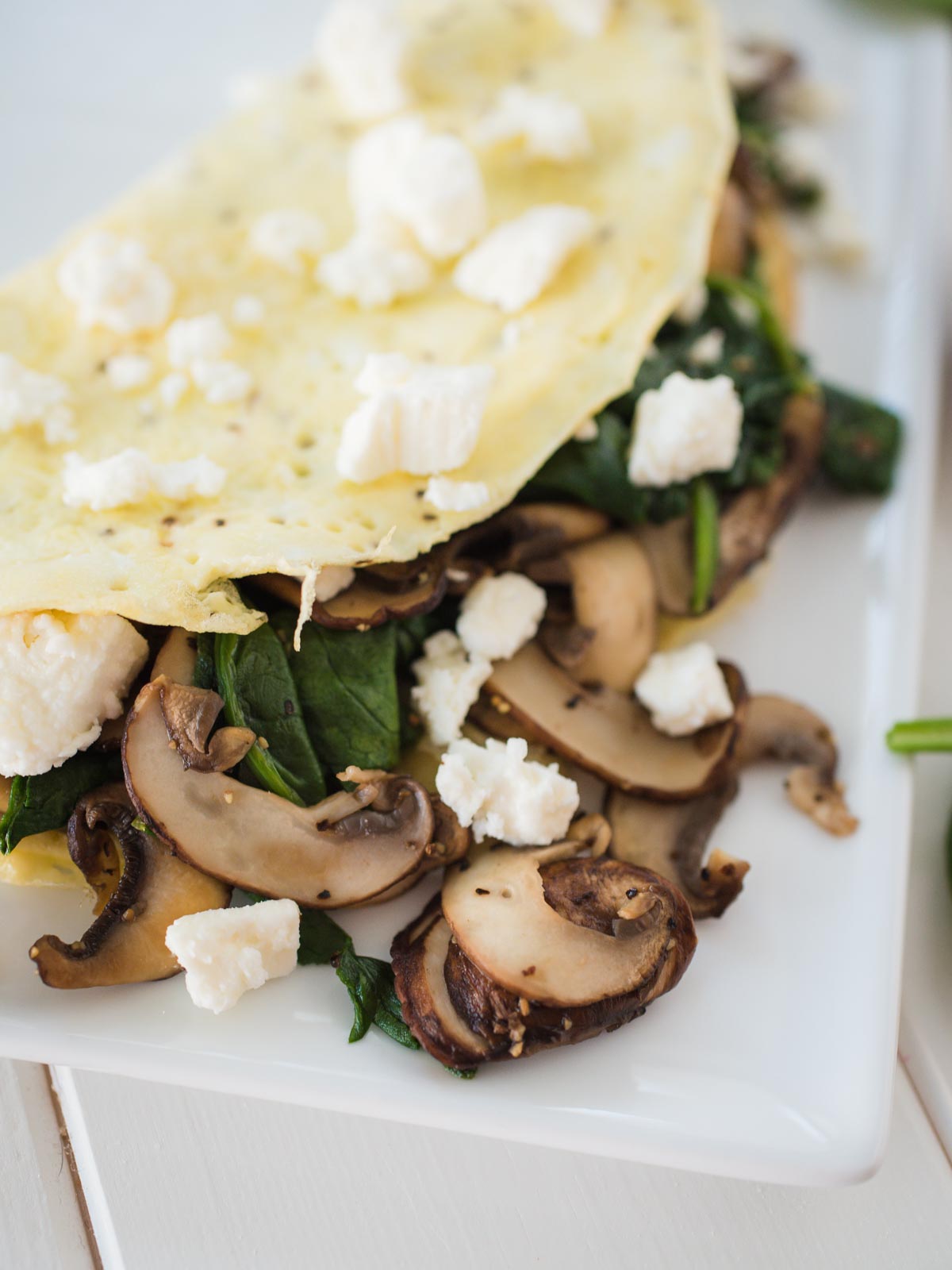 I know, I know. The queen of dessert breakfast has gone to the opposite end of the spectrum! Lately, I have just been on such a savory food kick. I spent the weekend before Easter making all kinds of yummy sweets and over-sweeted myself. The thought of sugar was repulsing by the end of the day. Since then, I've craved everything savory and salty. It's like my sweet tooth has taken a vacation. Which is soooo unlike me.
I was digging through the fridge and trying to find something I could make that was savory and non-dessert like. I eye balled the mushrooms and realized I needed to use them. I love mushrooms, but I'm so guilty of letting them constantly go bad and having to throw them out. I'm determined with this batch to use them all! I bought the spinach for a recipe later in the week so it was staring me down right from the front of the fridge. I'm really trying to eat more nutrient dense food. I've been sick for a majority of 2016 (I blame the extreme stress I've been under), so I'm attempting to actually remember to take my vitamins every day and get more of my vitamins from food. So here's my attempt at a protein rich, veggie filled breakfast!
You can always top it with some other things too. Pico de gallo, sriracha, and green chile are all great additions! Add a little kick in there. You could also add onions and garlic for an extra flavor boost.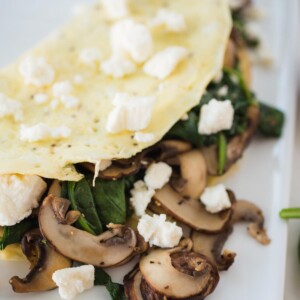 Spinach, Mushroom & Feta Omelet
Ingredients
3

baby bella mushrooms

sliced

1

cup

baby spinach

1

whole egg

1

egg white

½

oz

reduced fat feta cheese

Salt & pepper to taste
Instructions
Coat a small pan with non-stick spray.

Add mushrooms and cook until softened.

Once mushrooms have softened, add in spinach.

Cook spinach until wilted.

Add salt and pepper to taste.

Once mushrooms and spinach are cooked, transfer to a plate and set aside.

In a small bowl, add the egg and egg white with a little salt and pepper.

Whisk until fluffy.

Re-spray the pan with non-stick spray.

Add eggs to pan and cook over low heat. Do not stir, do not break up.

When the eggs are almost cooked thoroughly, carefully run your rubber spatula around the edges. Carefully flip the omelet over.

Add the mushroom and spinach mixture to half of the omelet with half of the feta cheese.

Fold the other half over it and sprinkle with remaining feta.

Serve and enjoy!
Nutrition
Nutrition Facts
Spinach, Mushroom & Feta Omelet
Amount per Serving
% Daily Value*
* Percent Daily Values are based on a 2000 calorie diet.
Have you tried this recipe?
Please let us know how it was in the comments or tag us on Instagram @sweetlysplendid!